Zillow onboarding project manager Sarah McLamb remembers the day she got the SOS call from her manager. "She said, 'hey things are about to change, we have a really big project that you're going to have to work hard on.'"
In early March, McLamb dove in to create Zillow's first virtual new hire onboarding program. It's designed to keep employees safe from the health risks associated with COVID-19, which they would be exposed to with traditional in-person onboarding. So far more than 100 new hires have completed virtual onboarding; another 200 will do so over the next few months.
"Onboarding is the first official impression of a company," says Zillow Chief People Officer Dan Spaulding. "It's great to see our principles of innovation and heart at work, to connect our newest employees to the company, and to each other, during this unprecedented time."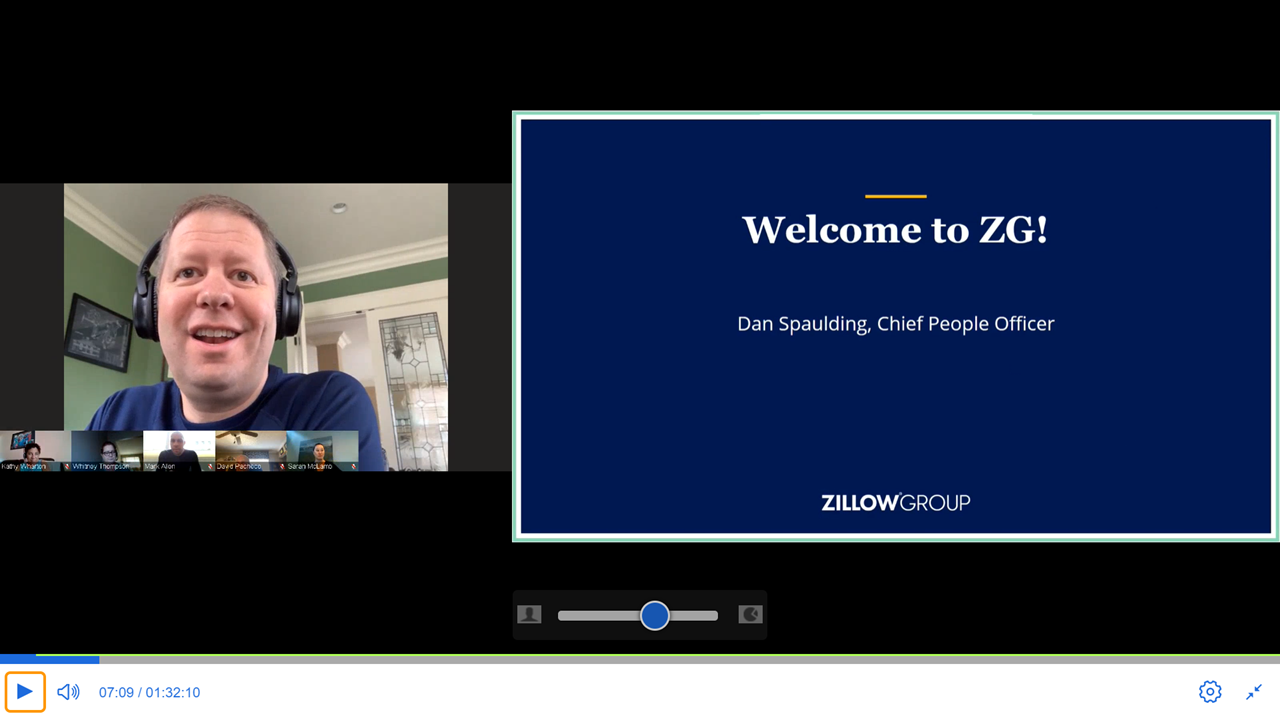 Think Big, Move Fast
New employee orientation is something special at Zillow. Trainers from the company's Learning and Development department guide discussions on Zillow's mission, core values and culture, among other things. New hires get to know each other, developing friendships and informal networks of support and collaboration that continue for years.
McLamb's challenge was to make the remote onboarding experience as meaningful as the in-person one. "Our goal was to give new hires all the resources possible to set them up for success knowing that we're just in a really difficult time."
McLamb had plans on the calendar for late 2020 to develop ways to onboard workers remotely. But the coronavirus situation accelerated the deadline, turning months of work into days. More than 40 people across five departments contributed to the effort.
Better Together
Zillow Employer Brand Director Tisha Leslie was among the first to go through the virtual onboarding program. She was practicing her new bike-to-work routine in preparation for her first day. Then she got word a laptop would be shipped to her, following the stay-at-home recommendation from the CDC.
"I was pivoting to this whole new reality, having my kids at home, meeting all my colleagues for the first time via video conferencing," Leslie said. "I really think it's a reminder of what work is as a leader today, it's just constant agility and decision-making in the moment."
Leslie's first day included an hour-by-hour schedule and Slack chats with IT to set up her laptop, which arrived via UPS. Onboarding also included Zillow's training on culture, values and mission in the form of three new online courses. "I'm super proud of what I've seen from the team who pulled this off in such a short amount of time," Leslie said. "It makes me feel really good about my decision to be at Zillow."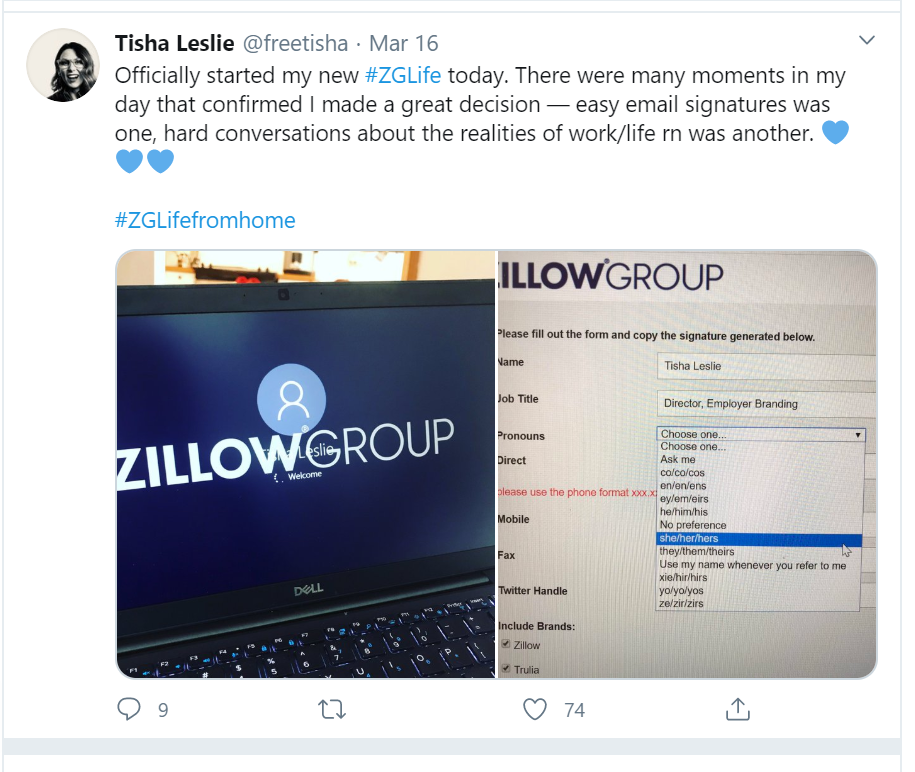 Zillow was one of the first companies in the country to issue a nationwide work-from-home recommendation for employees, a decision put into action before there were any confirmed cases of COVID among our workforce.
Future Blueprint
Since virtual onboarding began in early March, McLamb and Zillow human resources operations have been gathering feedback, mostly positive. They've made some tweaks to the program— there are now monthly "Virtual New Hire Open Houses," and a new Slack channel all new hires are invited to join so they can support each other.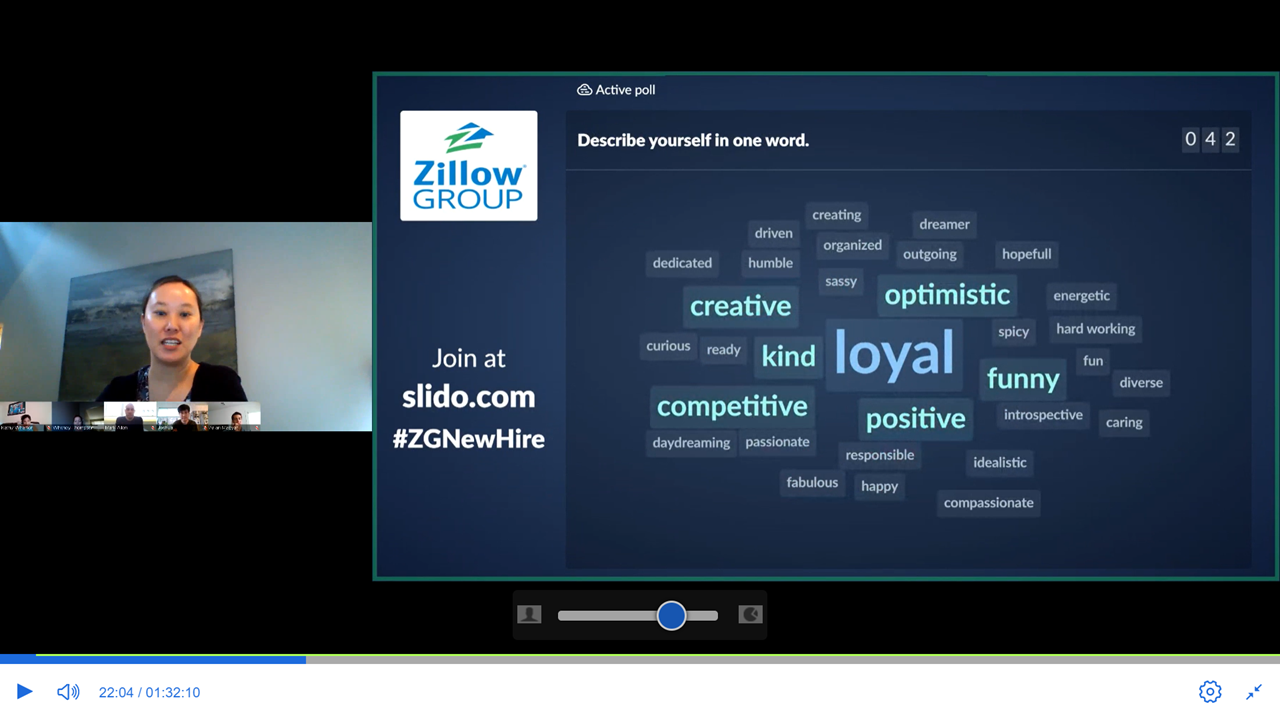 Zillow continues to recruit for the positions listed on our careers site and encourage prospective candidates to apply. Interested candidates can also keep in touch with us by setting up a job alert or connecting with us on LinkedIn.