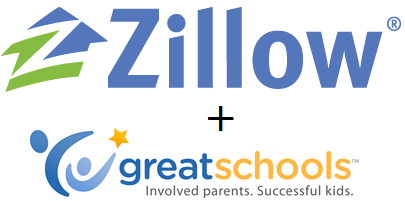 Whether you're searching for homes within a good school district or checking out ratings of a school when you move to a new city, getting the best information about local schools is crucial in the home buying process.
At Zillow, we know how well school and real estate information go together, which is why we're excited to announce that Zillow will now be the exclusive real estate search partner for GreatSchools, the leading national source of school performance information for parents, reaching 44 million unique users per year. Put another way, GreatSchools is a resource for 50 percent of American families with children.
With this new partnership, home shoppers on GreatSchools will have access to Zillow's robust search experience, including for-sale and for-rent listings, Zillow's unique pre-market inventory, as well as Zestimate® home values and Rent Zestimates on approximately 100 million U.S. homes.
Zillow recently highlighted GreatSchools data in our new TV spot "Long Distance," which you can check out below.
http://www.youtube.com/watch?v=o3bZz_JHyyA