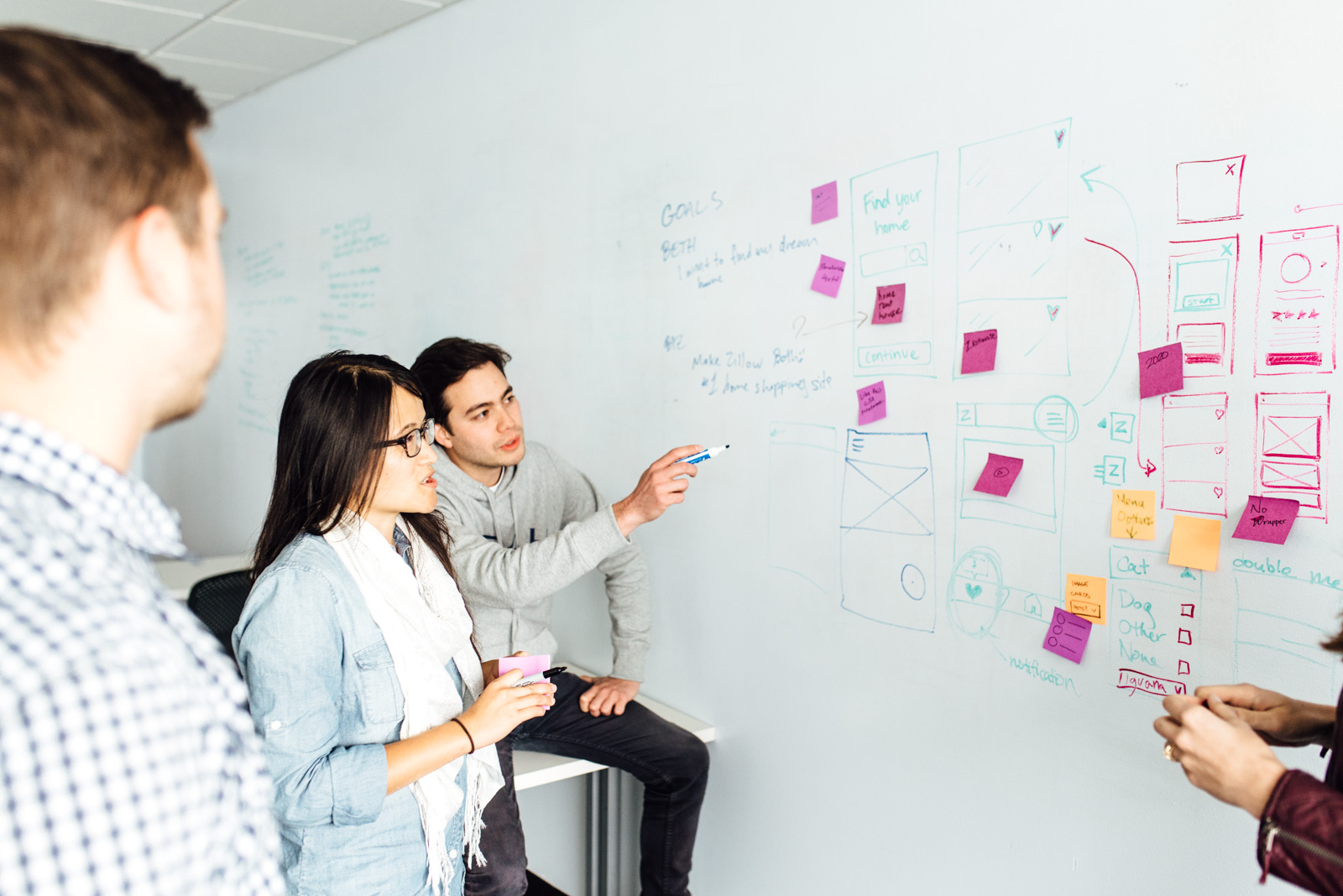 For the fourth consecutive year, Zillow Group has been named one of Fortune's Best Workplaces for Technology (#27 this year). We are proud of the creativity and expertise of our scientists and engineers who are using artificial intelligence and machine learning to make it radically easier for people to buy and sell homes.  
"At Zillow, our AI and analytics teams are made up of bold thinkers with the courage to try things that have never been done before," said Stan Humphries, Chief Analytics Officer at Zillow. "I'm proud of this prestigious recognition of our pioneering spirit."
The award is based on feedback from employees during a survey conducted last fall by people analytics firm Great Place to Work.® It reflects employees' day-to-day experiences at work around issues such as respect, fairness, benefits, career development and management support.
While Zillow is a technology company, we recognize that our employees are our greatest asset. In the beginning, they built the Zestimate which changed the way people make decisions about where to live. Now our technical teams are using artificial intelligence and machine learning to help make buying and selling homes a personalized, seamless experience.
Innovation as a Journey
Ruomeng Xu is a machine learning engineer at Zillow, part of a team tasked with understanding customer preferences to help people get into a new home or rental faster and easier. She loves Zillow because she gets to try new ideas at a fast pace. "We are launching one AB test almost every two weeks," Xu says.
Xu is also proud to be part of the personalization AI team that supports major company initiatives, including Zillow Offers, a service where sellers can request a cash offer from Zillow for their home. "Zillow Offers is revolutionizing real estate," Xu says. "I'm excited to see Zillow's vision of real estate as a seamless transaction come to life," she says.
Xu came to Zillow in 2018 directly from Georgia Tech where she got her master's in computer science and engineering. She says even when she was a "newbie," she was encouraged to own her ideas from beginning to end.
"This kind of working atmosphere motivates me to learn new technologies to better myself to deliver more value to customers."

Ruomeng Xu
Real-estate with a heart
Andy Krause is an urban planner whose interest in real estate pricing models led him to a career as an applied scientist on Zillow's Zestimates team. His passion is transparency. "I want to make sure our customers understand how we arrived at the Zestimate they see for their homes," he says.
After earning his PhD at the University of Washington, Krause moved with his family to Australia where he worked as a professor at the University of Melbourne. After three years teaching data science to real estate students, he came back to the states and Zillow. "At Zillow, collaboration and curiosity drive behavior," he says. "My colleagues here are genuinely interested in exploring new ideas and finding solutions to tough problems."
Zillow's also a place with a social conscience, Krause says. "Zillow has always been led by a mission to knock down barriers for consumers of all socio-economic levels, whether through providing free information on house rents and values to directly intervening with our Home Project (to address housing insecurity)," says Krause.
"We are showing that in the housing industry, one can do well by doing good."

Andy Krause
Inclusive problem-solving
Saeid Balaneshin was born in Tabriz in northwest Iran. He came to the United States to get his PhD in computer science at Wayne State University. Balaneshin learned about AI at Zillow's at a technical conference and decided then it was the place he wanted to be.
He now works on Zillow's personalization AI team, a group with "strong and different opinions," Balaneshin says. But those varied opinions became assets in a recent project about the design of some of the team's libraries. "The differences led us to better design," Balaneshin says, "something that would not be possible without the teamwork and strong bonds" present in his group.
What unites everyone, says Balaneshin, is helping customers find their dream homes more smoothly and efficiently. "That journey is challenging now, but I would like to help Zillow accomplish this goal," he says.
Leadership that invests in people and tech
Eric Ringger is a computer scientist with expertise in natural language processing and machine learning. He was recruited by Zillow while on sabbatical from Brigham Young University and now leads the Personalization AI team.
Ringger says Zillow is a great place to work in part because of the company's investment in infrastructure for machine learning and online experimentation. "This is core infrastructural work with immediate near-term pay-off and with huge longer term pay-off for the company as we go forward," says Ringger.
"It's critical that we get this right, and I'm glad we have the support of AI and technical leadership to get this done."

Eric Ringger
Success, for Ringger, is about learning and growing. He says he's happy to have the trust of his manager team and the company "to learn, invent and apply the methods of machine learning to help our customers and to contribute to the advancement of the field of machine learning."