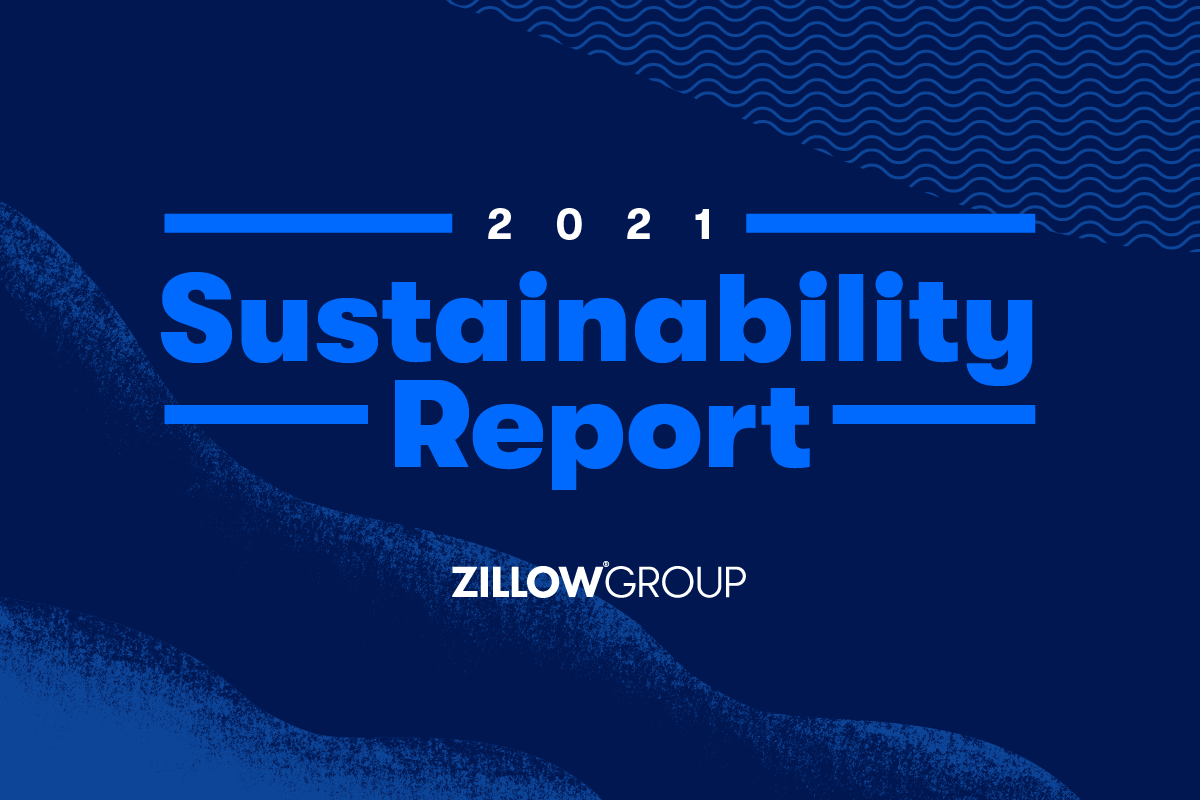 Since 2016, Zillow has been releasing annual data on our company's gender, ethnicity representation and pay equity. Our transition to a flexible workforce has had a meaningful impact on this data, moving us toward our goal of total employment equity in multiple categories this year.
Today, we are encouraged by our most representative and inclusive workforce thus far, while acknowledging that this important work never ends and there is still more ground to make up.
Gender
In 2021, we continued to refine flexible-work policies and enhanced employee benefits, such as paid maternity, paternity and caregiver leave – including our caregiver relief program that provides options for employees balancing competing priorities due to the pandemic. Data shows that women are among those most likely to apply for positions that offer flexibility, and at Zillow, we're seeing that, too. Within a record pool of applicants, the proportion of women is growing. Women accounted for 48.2% of applicants — up from 41.6% in the first half of 2019. This led to a direct relationship between women applicants and women hires.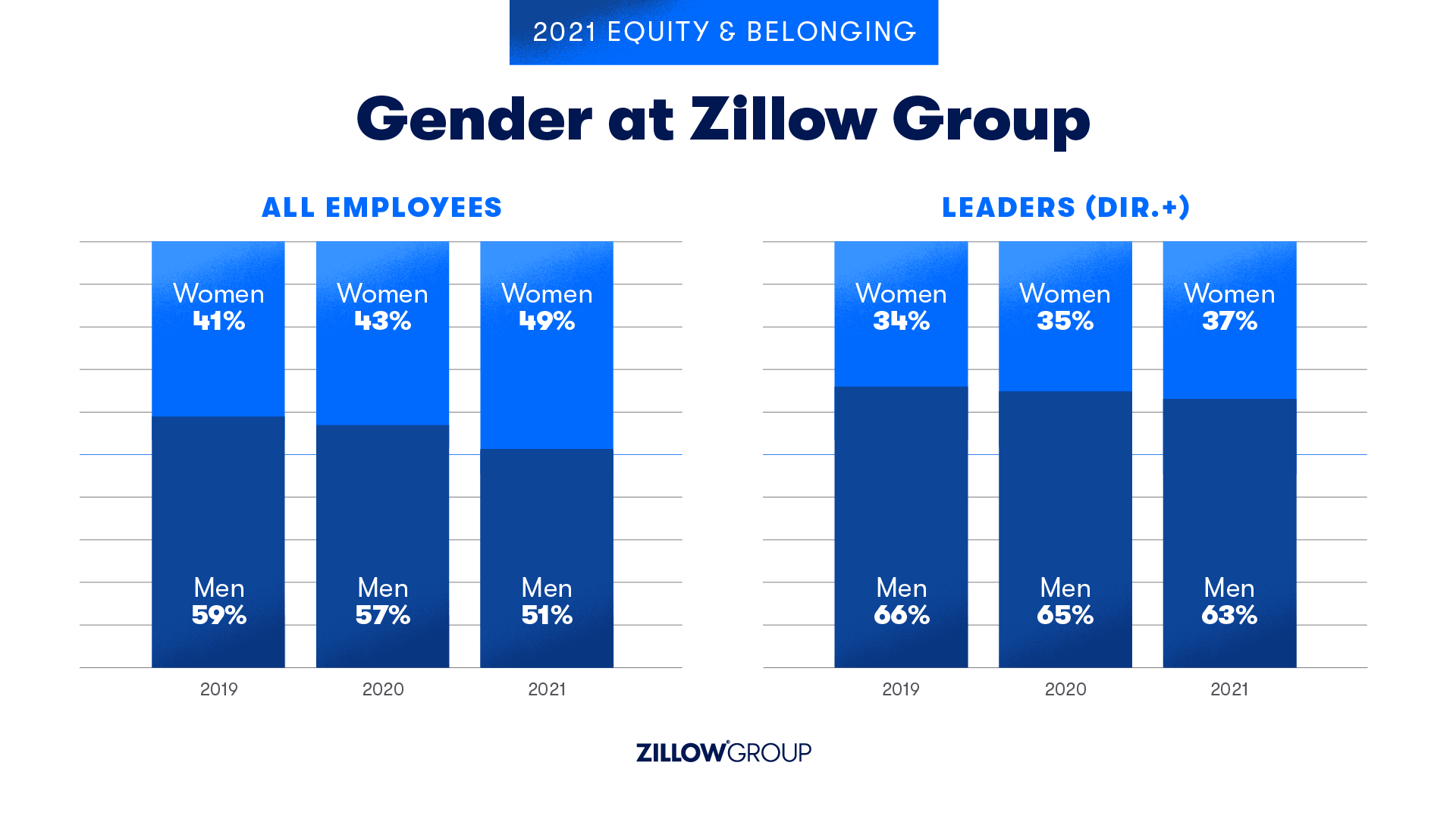 In 2021, the survey showed that 49% of our workforce were female-identifying employees, up from 43% in 2020. Female representation also increased from 35% to 37% in leadership roles at the director level and beyond.
Female representation in junior management jumped 10%, to 54%, and representation at management level increased from 38% in 2020 to 45% in 2021. We are also seeing promising trends in BIPOC and female representation within management roles (non-director levels), which is a positive indicator of a future pipeline of talent at the director+ level at Zillow.
Ethnicity
With an overall rise in applicants, Zillow saw a large increase in location variation — as our movement into location-flexible, distributed work opens up space for people with different backgrounds and different interests to enter the company. Candidates in more than 11,000 ZIP codes considered employment at Zillow, compared to just over 7,000 in the first half of 2019.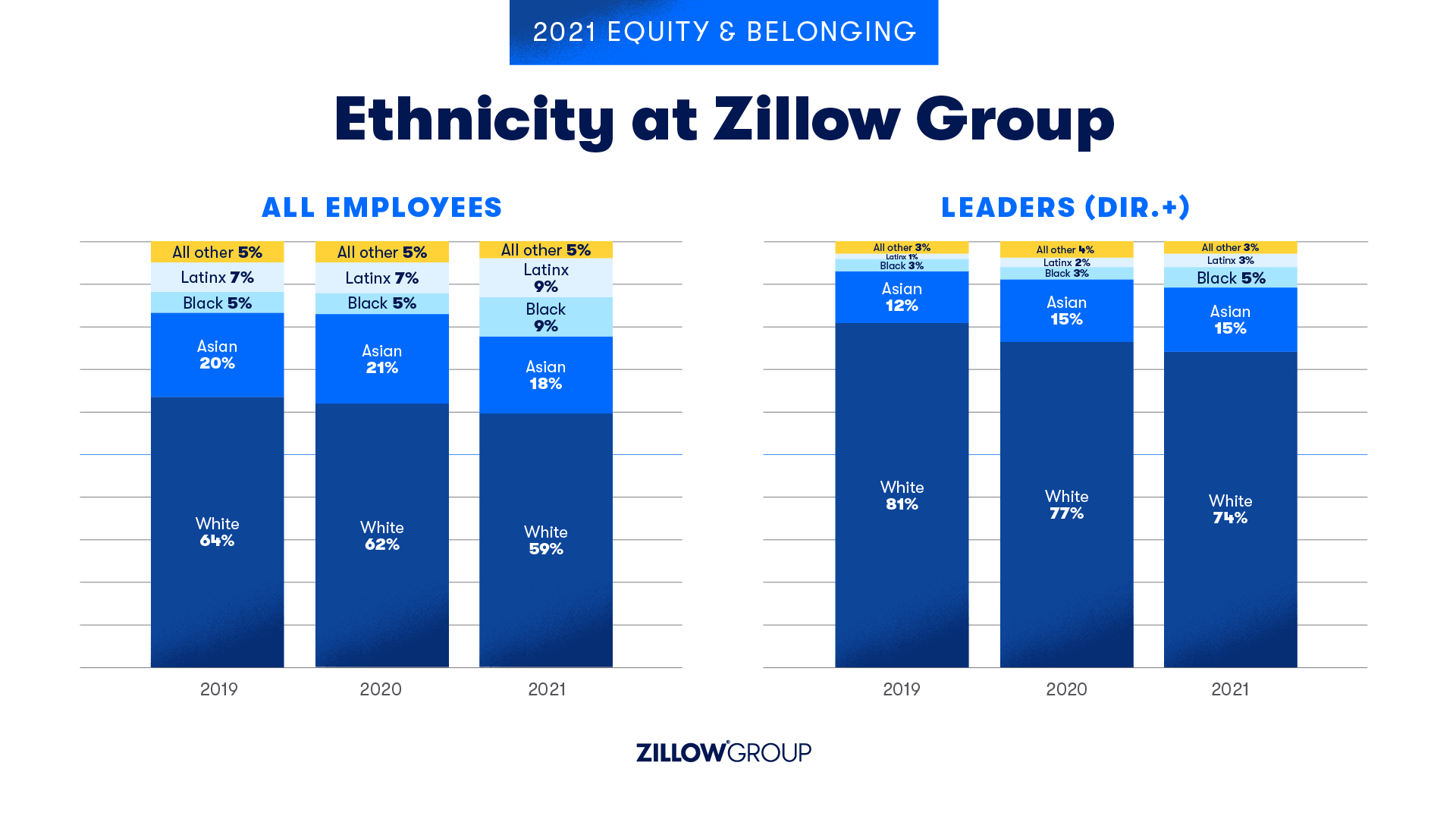 This geographic diversity may have also contributed to the increased racial representation we saw in 2021. Overall, the number of Black employees increased by 4%, while those employees identifying as Latinx grew by 2%. These increases were also noted in management roles, with 2% and 1% increases respectively.
We acknowledge that overall, there's still much to do to increase racial equality across roles and levels, and we are committed to reflecting the community we serve within our workforce. Programs such as the HBCU Hackathon is just one of the ways Zillow hopes to create opportunities for our communities.
Pay equity by gender and ethnicity
As we continue to strive for equality, we will maintain and grow our key equity and belonging programs and advance our commitment to pay equity. The 2021 survey shows that women at Zillow make $0.99 compared to $1.00 by men. Black and Latinx women earn a slightly lower rate of $0.98 to the dollar, while Asian women recorded an average salary of $1.01. Asian men received $1.02, and men of all other BIPOC races saw $0.99 to the dollar.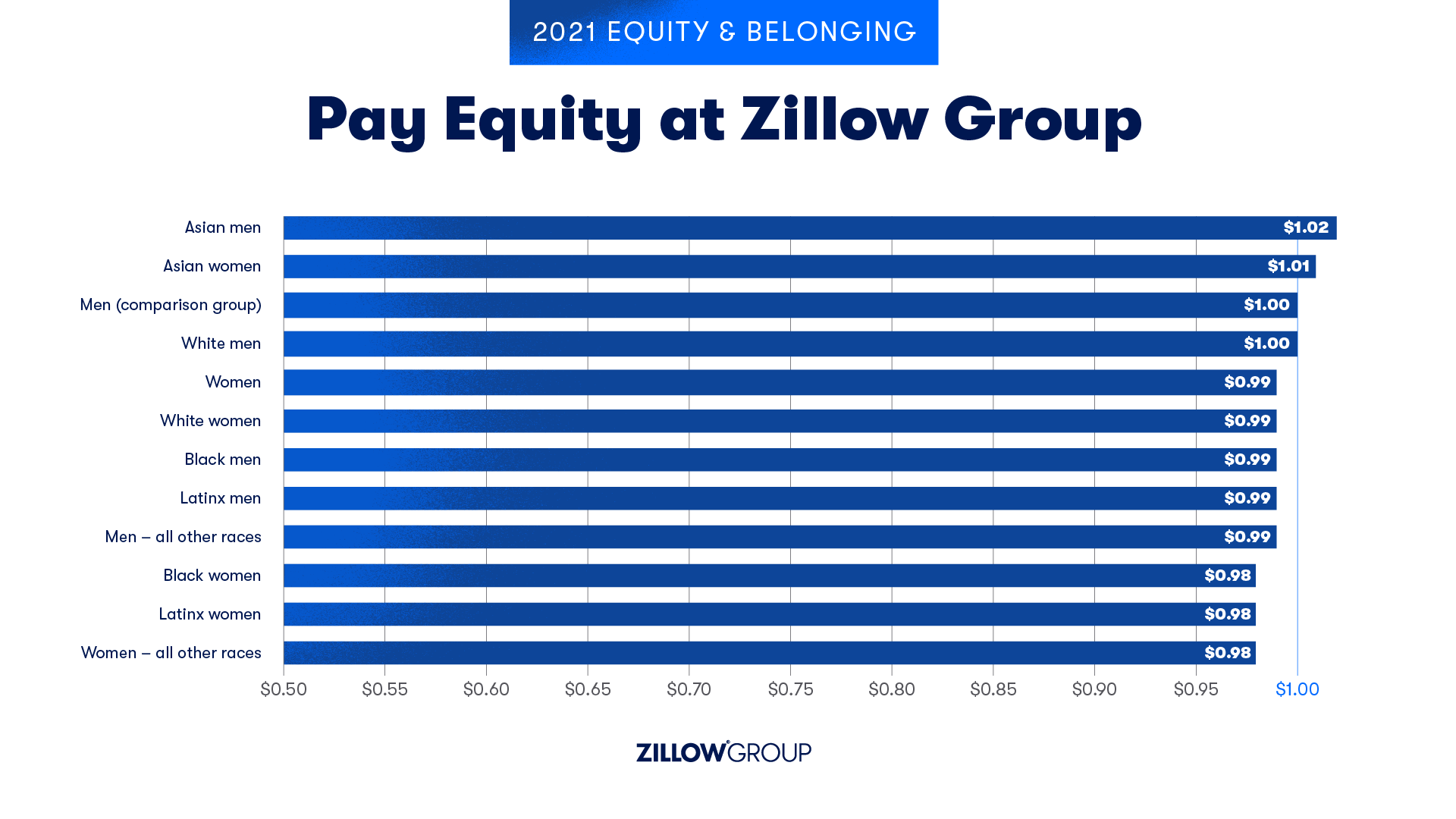 In director+ roles, women received $0.98 overall. Black women received $1.06, Asian women received $1.01, and Latinx women received $0.95. Though these amounts are significantly higher than industry average, we will continue to adjust our pay scales until we achieve true equality.
We are proud of the work we've done this year, but recognize that our work doesn't end here. Broadening perceptions, breaking biases, and creating values, policies and programs that drive a more equal workplace remains a priority as we enter the next year and beyond.
---
This data is reflective of employees at Zillow from January 1, 2021 to December 31, 2021. Data reported on this page appears in its entirety on our sustainability page.