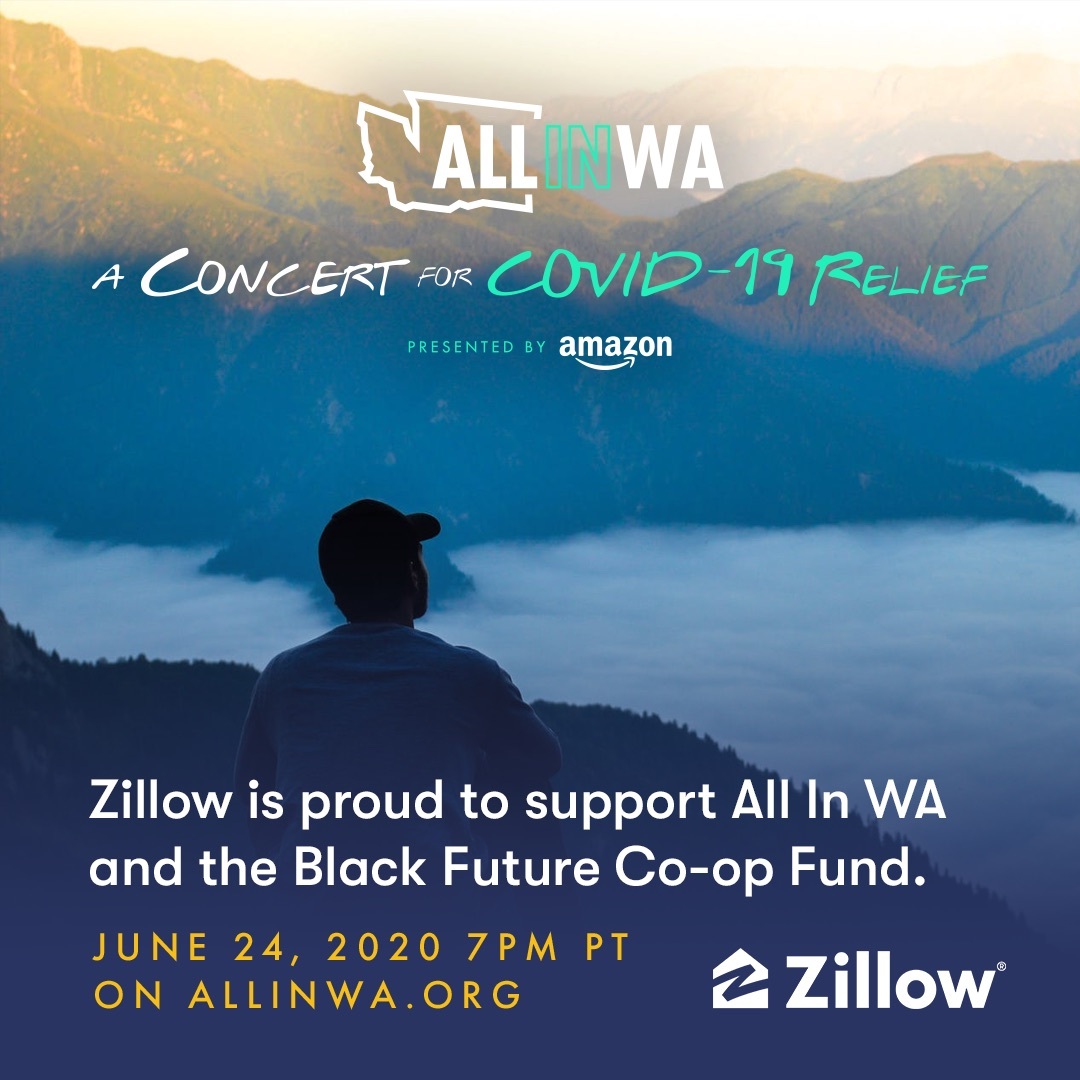 At Zillow, we're committed to giving people the power to unlock life's next chapter and we're starting in the communities we're part of. That's why Zillow is a sponsor of All In WA, launched in May by Washington Governor Jay Inslee. The initiative aims to provide critical support for workers and families across Washington State who have been most affected by the COVID-19 pandemic. All In WA is funded by a coalition of businesses, nonprofits and philanthropists.
Zillow is contributing $100,000 to the initiative. Half of the contribution will seed the Black Future Co-Op Fund, formed this month to address systemic racism through investments in a range of programs to strengthen the Black community across the state, including health, housing, education, art, criminal justice reform and civic engagement.
The pandemic has exposed racial inequities that have always been present in our communities: Black and LatinX people are dying from COVID-19 at higher rates than whites, have been hardest hit by layoffs and are more vulnerable to eviction or foreclosure than whites.
"Our contribution to All in WA is one step of many we're taking to help address systemic inequities in our communities," says Dawn Lyon, Zillow's Chief Corporate Relations Officer. "Racism is pervasive, and we understand that our commitments and our accountability must be significantly stronger and deeper if we truly want and expect change."
All In WA starts with a benefit concert, June 24th, at 7pm PST, featuring several Washington artists, including, among others, Pearl Jam, Brandi Carlile and Macklemore. The concert will be streamed live on Allinwa.org and the KEXP YouTube Channel and replayed on Amazon Prime Video.
Zillow has pledged at least $1 million over the next 12 months to support lasting partnerships to fight racism and discrimination and work toward housing justice for all.