Zillow is excited to be named the second best company to work for in KING5's 2013 The Best of Western Washington awards! We competed with hundreds of other local companies for the title, which was selected by your votes. Take a look below to see a few comments from our voters. Thank you!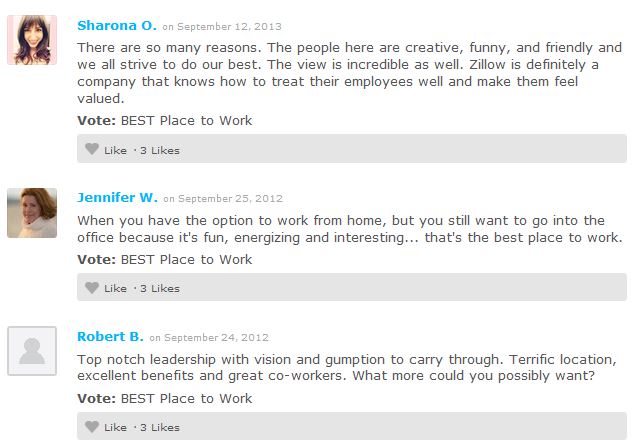 Here at Zillow, we are nimble and pride ourselves on our culture of transparency and collaboration. Our Seattle office is located in a swanky downtown building overlooking the waterfront, complete with a heavy-duty espresso machine, fresh fruit from nearby Pike Place Market and frequent lunches from local restaurants.
Interested in a job at Zillow? We always are looking for inventive and passionate people with strong ideas, voices and ambitions. Check out our jobs page to learn more.