We are excited to announce today that we've added a new kind of inventory to our home shopping experience called Coming Soon. Now, for the first time on Zillow, home shoppers can search for and find homes that are not yet on the market, but expect to be listed for sale within 30 days, alongside homes that are currently listed for sale. (Read press release here).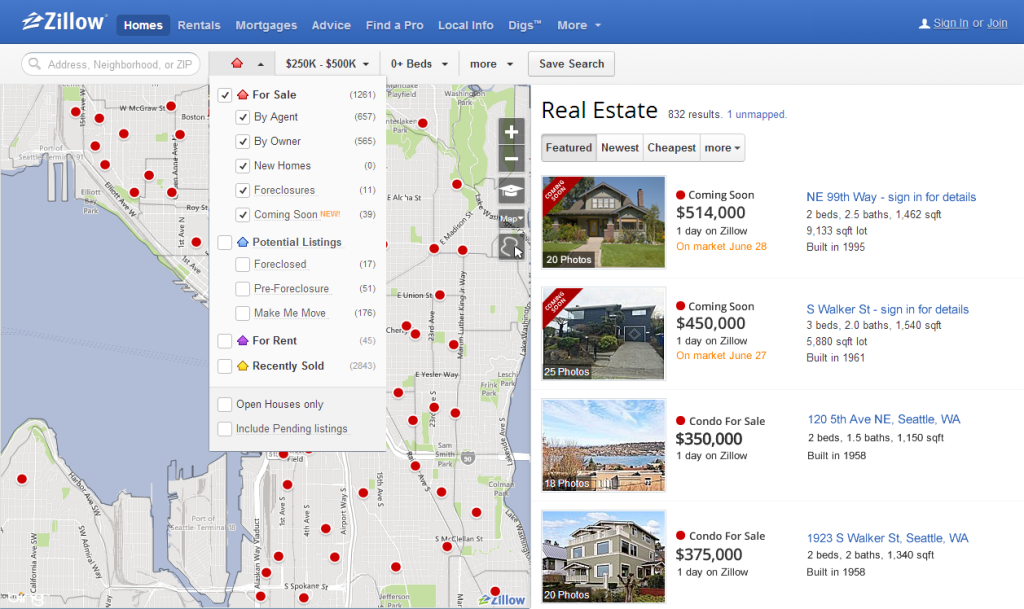 In many markets across the country, there are many more buyers than there are for-sale homes, and buyers often experience competitive bidding wars when they do make an offer on a home. Knowledge about homes that will soon be on the market gives buyers a leg up. Now, if they find a home they like listed as Coming Soon, they are able find an agent and get their financing in order so they'll be ready to make an offer as soon as the home hits the market. Coming Soon also gives buyers a more informed view of the available inventory in their local market. Now buyers can feel more confident when making a purchasing decision as they have a glimpse as to the types of homes that will soon be hitting the market.
For sellers, listing their home as Coming Soon can help gauge what kind of potential response a home is getting from buyers. It can give sellers a chance to test the listing price to see if it's right for the market's current conditions. Listing a home as Coming Soon may also reduce the total time a home is officially on the market, avoiding some of the common hurdles associated with listing a home for sale, including numerous open houses and showings, while still getting marketing exposure to buyers.
Coming Soon is available on Zillow starting today. Home shoppers can choose to see Coming Soon inventory when searching within a neighborhood or city on Zillow, simply by choosing "Coming Soon" in the search filters. Buyers and their agents interested in Coming Soon properties are able to directly connect with listing agents through the contact form alongside the listing. If you are thinking of selling your home, check with your agent and broker to see if they have any plans to market your home as Coming Soon.