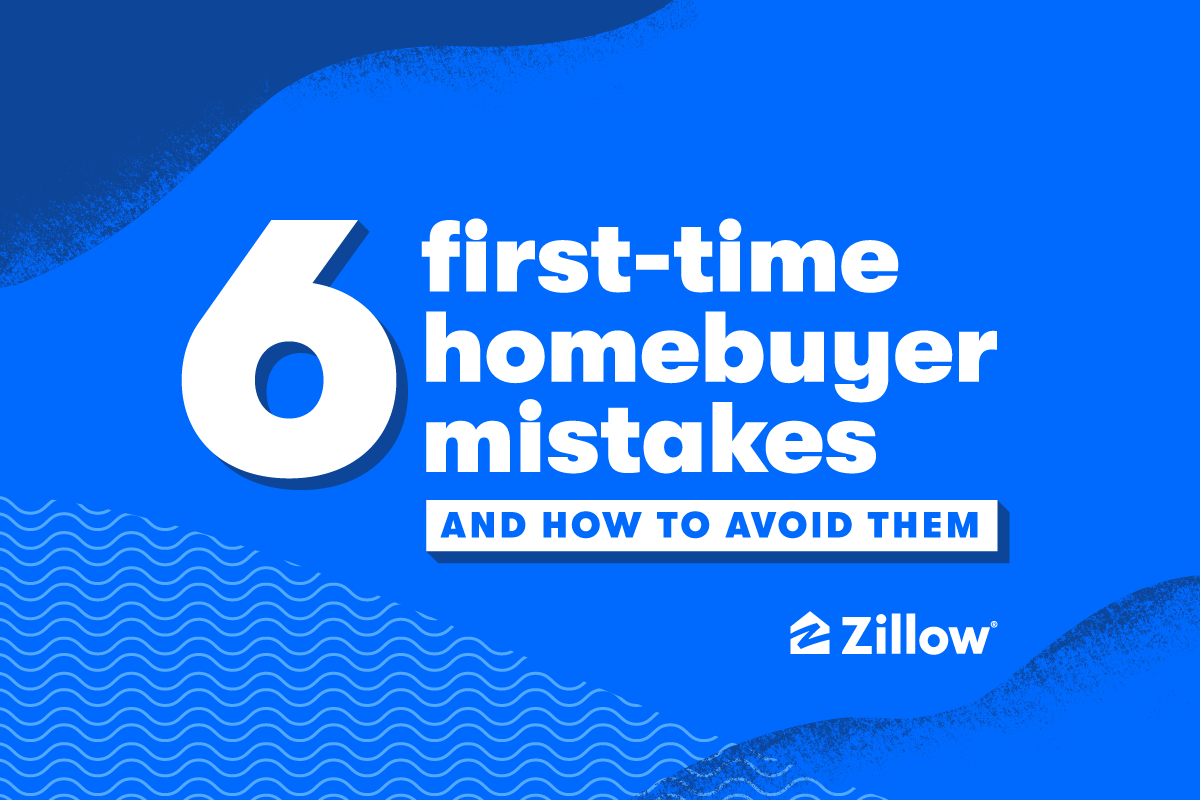 A recent Zillow Research study revealed 75% of recent buyers have had at least one regret about their new home. Here are six tips to address these issues before you get the keys.
Common regret: I didn't spend enough time searching for a home.
38% of successful buyers surveyed wish they had weighed their options more carefully
How to avoid it: The first thing to do is establish your priorities — and your deal breakers — well before you start searching and dreaming. This checklist can help you get organized. Needs and wants will emerge more clearly as you go through the list. For example: You need a third bedroom for your mother-in-law, who comes to stay every month, but you want a fireplace because it would feel cozy in the winter.
Also, if you are shopping as a couple, make sure you know what both of you need before starting your home search. According to customer research, 86% of Zillow users reported shopping with a partner, spouse or housemate. Add them as a shopping partner on Zillow to instantly share your favorite listings, and shop together using the Zillow app on SharePlay.
Common regret: My home's location lengthens my commute.
22% of recent buyers say they don't like their home's location or neighborhood
How to avoid it: Zillow Premier Agent partner Lucas Pinto says the most important aspects of a home are its location and its layout. It's really hard to change either one of those aspects.
You can update a dated kitchen and rip out ugly carpeting, but all the money in the world can't change a home's location. And changing a home's layout would take a gut renovation that may be prohibitively expensive.
Common regret: My home isn't in the condition I'd hoped for.
32% of those surveyed regret that their home needed more work or maintenance than expected
How to avoid it: Many first-time home buyers don't take into account the typical costs of home repairs and maintenance. These costs can add up — on average to about $750 a month, or more than $9,000 per year. If you're purchasing a home that's at the tippy top of your budget and you're already stretched in terms of what you can afford on a monthly basis, any additional repair or maintenance costs are going to be particularly burdensome.
When you're using a mortgage calculator to figure out what your monthly payments may be, it's critically important to take these costs into account when setting your budget, and to plan for them once you've purchased your home. There are common items, such as fixtures or appliances, that may not be included in your home purchase and could be costly to replace. Be sure to ask your agent if those items are part of the sale and write them into your offer if you want them to stay.
Common regret: I didn't realize how important it was to have the right agent.
70% of surveyed prospective buyers say a trustworthy initial impression of an agent or broker is highly important
How to avoid it: Many buyers can feel overwhelmed by the task of purchasing a home. Having a trusted real estate agent can keep you grounded and focused on your priorities. That agent's experience can help you identify potential red flags in a home you may be considering. Agent reviews on Zillow are a great place to start your search.
Every real estate market is different. Home prices, demand and housing types can vary by state, city and even neighborhood. Look for an agent who is experienced in the specific area where you're interested in buying. You can look up the agent's past sales on Zillow and map the addresses, or simply ask how much business the agent has done in the neighborhood recently.
Common regret: I waived a home inspection contingency.
23% of buyers wish they'd waived fewer contingencies (e.g., financing, inspection, sale of a previous home)
How to avoid it: Although some home buyers feel waiving an inspection may increase their chances of seller approval, it puts buyers at risk of unknown structural, mechanical or safety defects, which can be incredibly costly to the buyer.
If a buyer waives the financing contingency and their loan is not approved or the home isn't appraised at the offer price, it's the buyer's responsibility to make up the difference in cash or walk away from their earnest-money deposit — both have potentially costly consequences.
Don't feel pressure to waive these contingencies. Zillow research finds only 1 in 10 buyers waive an inspection. If you feel it's necessary, consider investing instead in a pre-inspection before making your offer. It will cost a few hundred dollars, but it could save you thousands down the road.
Common regret: I didn't look outside my preferred location.
28% of buyers wish they'd shopped for and bought a home in a different area
How to avoid it: Although you may go into your home search with a clear idea of what you want, if you're too set in your ways, you could be missing out on other opportunities. Look into neighborhoods you may not have been considering; homes in those areas may offer all the amenities you're looking for at a lower price point.
If you're not flexible on location, consider a home with unfinished space that you could convert over time, say an unfinished basement or attic. Or consider building a backyard cottage or studio, which could serve as a home office. A little creative thinking might open up new possibilities and ultimately help you land your dream home.