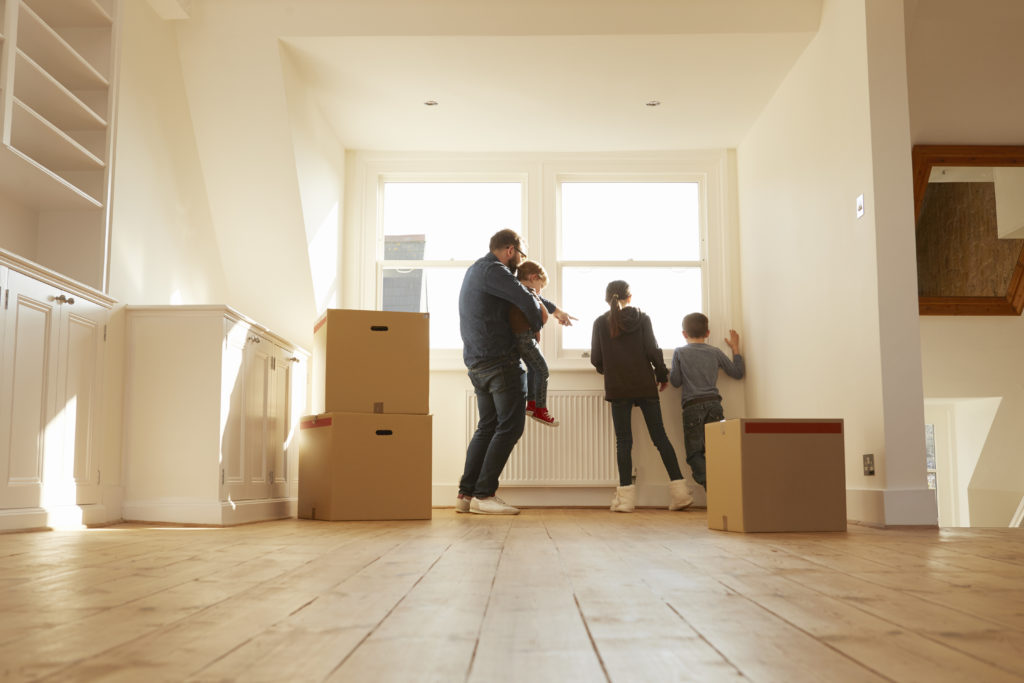 Denver is the second-best place to live in the country according to the latest U.S. News & World Report ranking. But COVID-19 changed that for Keith Taylor Andrews, who is moving his small business to Fayetteville Arkansas.
"My business is wherever I take it," says Andrews, who has 40 employees, all working from home. "Fayetteville is very good as far as price point on homes. And there are far fewer people. It feels like a breath of fresh air to get out of the big city."
Andrews' desire to stretch out is similar to what people told Zillow in a new survey conducted this month by The Harris Poll:* Seventy-five percent of newly remote employees want to continue working from home after workplaces reopen. If they're able to, two-thirds would consider moving, with most seeking bigger homes, more rooms and offices.
Andrews is a first-time homebuyer who credits Zillow with helping him find the right place. He says he has enough space to convert almost half of his new home to a comfortable office for his small business, a consulting and credit monitoring agency.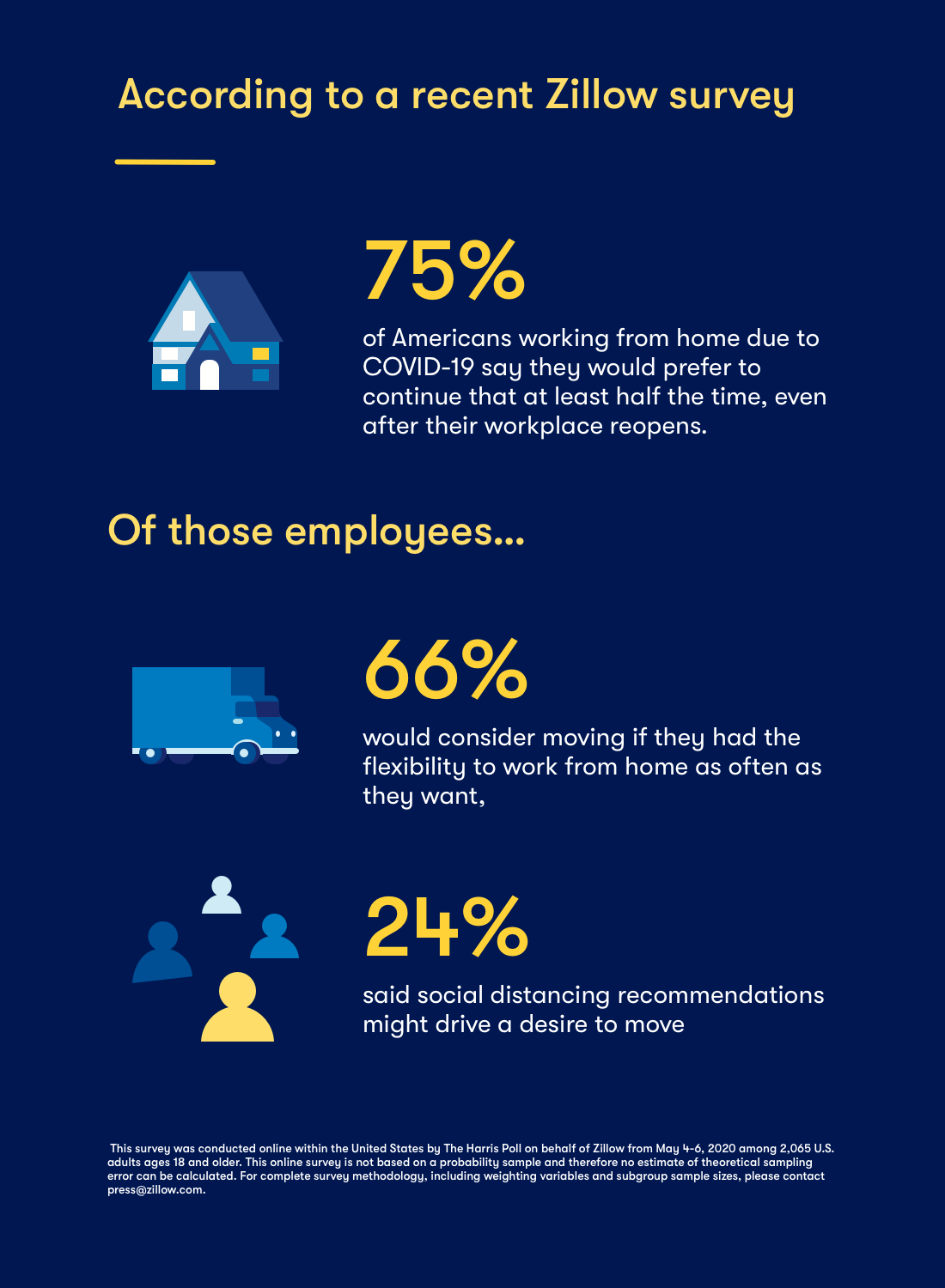 From city to suburb?
Zillow Premier Agents from Silicon Valley to Manhattan say anecdotally, they're seeing the early beginnings of a shift, based largely on a desire for bigger homes with bigger yards.
"We are seeing more buyers looking to leave the city," said Bic DeCaro, a member of Zillow's Agent Advisory Board serving Washington, D.C., and Northern Virginia. "Buyers, who just a few months ago were looking for walkability, are now looking for extra land to go along with more square footage."
Zillow chief economist Svenja Gudell cautions we are in the early days of this pandemic. "The early signals tell us that residents aren't cutting the cord from their central city — they're maybe exchanging it for an extension cord," she says. "People still want to be close to the urban amenities they value: Culture, history, nightlife, arts, theater, education, sports."
Fayetteville has those amenities at a lower cost than Denver and for Andrews, it's familiar territory. "My mother lives two hours from Fayetteville, and I realized [with COVID-19] if something happened to her, I couldn't travel to visit," says Andrews. "I wanted to be closer in case she needed me."

*This survey was conducted online within the United States by The Harris Poll on behalf of Zillow from May 4-6, 2020 among 2,065 U.S. adults ages 18 and older. This online survey is not based on a probability sample and therefore no estimate of theoretical sampling error can be calculated. For complete survey methodology, including weighting variables and subgroup sample sizes, please contact press@zillow.com.