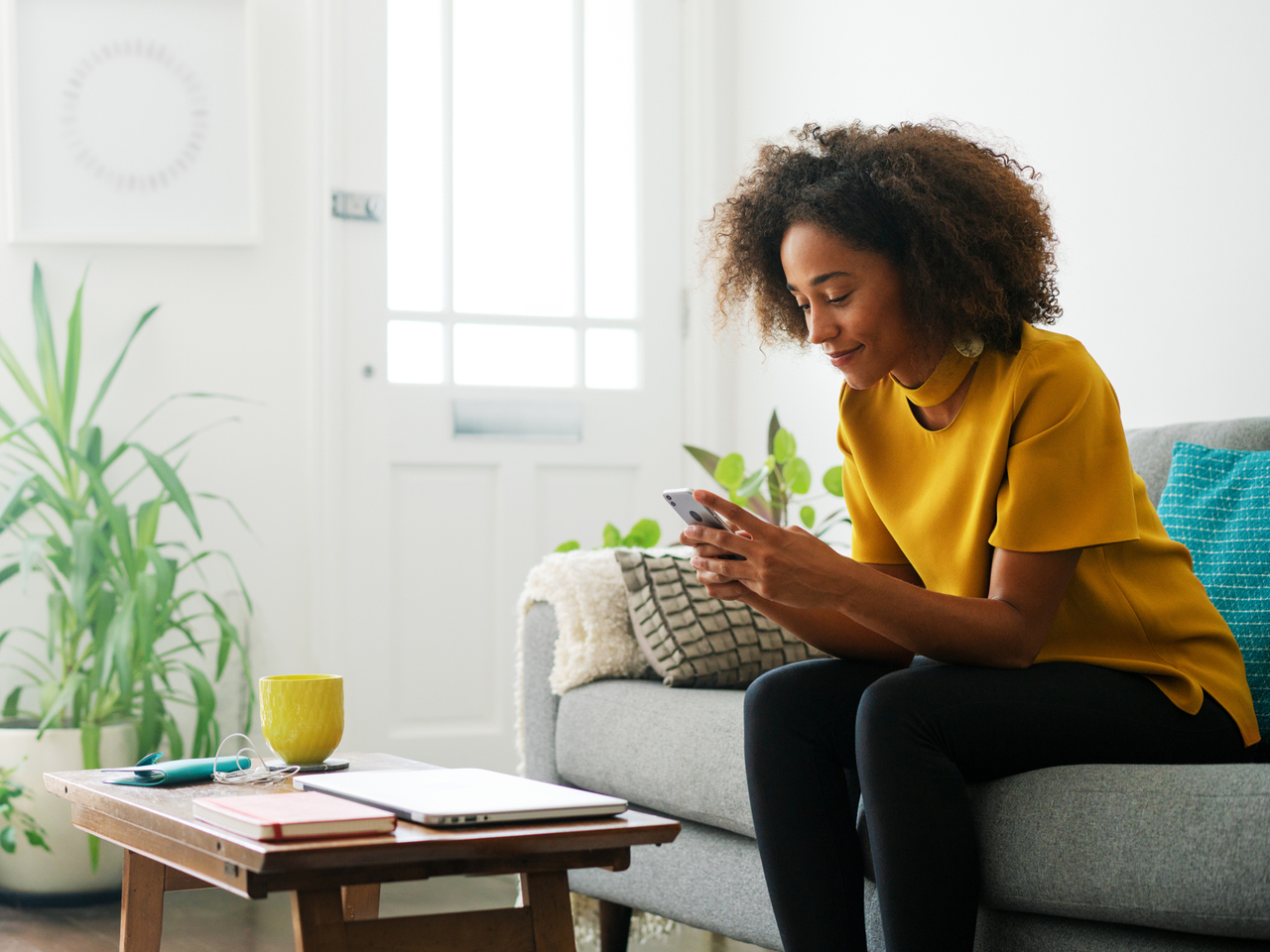 "Zillow Surfing" quickly became a popular pandemic pastime that surged in 2020 as renters and homeowners alike use Zillow as a new form of escapism while dreaming of a move. With a new year upon us, many of these daydreamers will turn into house hunters and can use their Zillow savvy to their advantage in a hot market to get a leg up on the competition.
The real estate market continues to move at breakneck speed, with homes selling in about 13 days nationwide due to sky-high demand. For potential buyers, there is no time to waste when searching for a home. That's why Zillow is sharing tips, tricks and little-known features that will optimize your Zillow search experience and give you an edge in the market.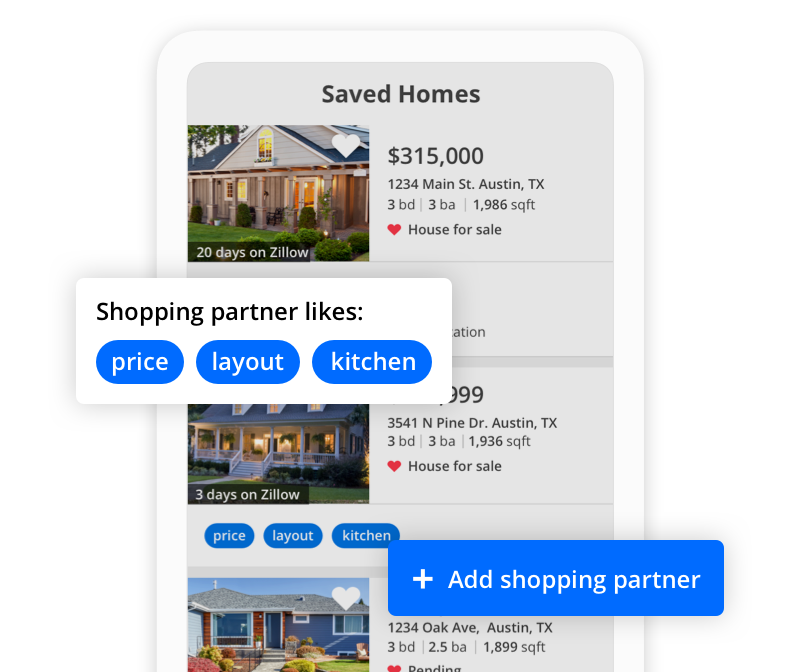 Saved Searches — Saving searches and having updated email preferences is the best way to get the for-sale or rental listings you want sent to you instantly, the minute they hit the market. Alternatively, you can switch to daily or weekly notifications if your home search is more casual. By saving searches, you'll get personalized recommendations of new homes that check off more boxes on your wish list.   
Pro-tip: "The more you use the filters, the more your recommendations will be fine-tuned over time and the closer you will get to finding your dream home," says Andrew Otwell, principal product designer at Zillow. "The two strongest signals of what you're looking for come when you favorite a home and share a home using the Zillow share button. The more you do this, the better Zillow gets at identifying the right homes for you, creating a more personalized experience."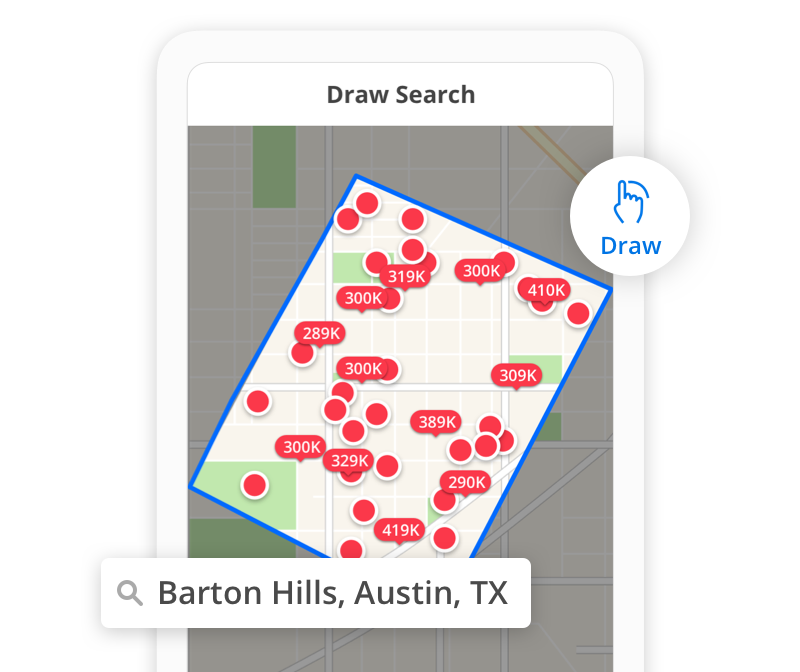 Draw Function — Want a home within walking distance of your favorite coffee shop or park? The draw function is a useful tool where you can, quite literally, draw the boundaries of your home search. When using the mobile app, simply use your finger to outline boundary perimeters. If you've added this to a saved search, Zillow will send you listing notifications when homes in your personalized boundary hit the market. 
Pro-tip: Use the draw function to create multiple boundaries for non-connecting regions. For example, if you're interested in two New York boroughs, draw a circle around Brooklyn and another circle around Lower Manhattan to receive notifications for both areas.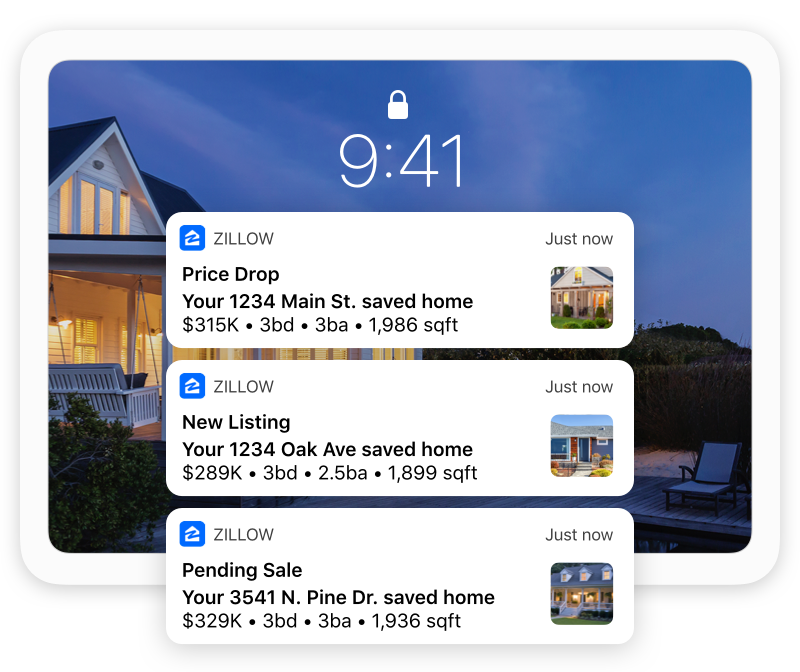 Search Filters — Filters are your best friend when it comes to narrowing down your options. This tool allows you to filter homes by the features that are most important to you. Filter for the ideal number of bedrooms or bathrooms, and even specify features like air-conditioning or a pool. Or, for a beautiful backdrop right outside your window, you can filter by different types of views — city, mountain, park or water — for a vacation vibe right at home.
Pro-tip: Don't forget to filter out homes that won't meet your needs. If you're shopping for a single-family home, filter out townhouses, condos and lots/land. This helps save time and eliminate listing types you're not interested in.
Here are a few helpful filters to narrow your search: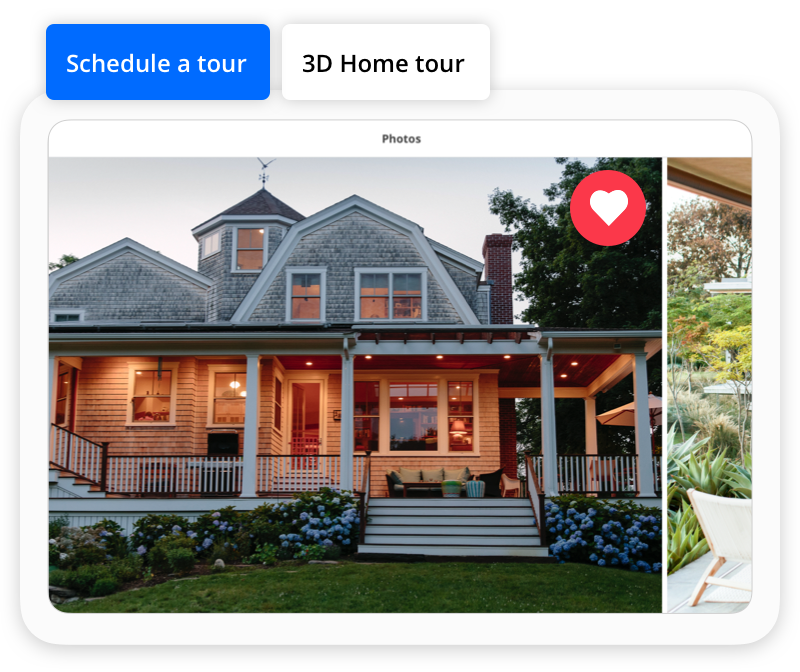 3D Homes Only: As real estate quickly adapts to a digital-first world, Zillow offers 3D home tours, which are virtual tours that allow you to tour a home from the safety and comfort of your couch. This is great if you're looking for that immersive experience of a home, but don't feel comfortable touring in-person or attending an open house — and can speed up the process by touring from the convenience of your device, any time.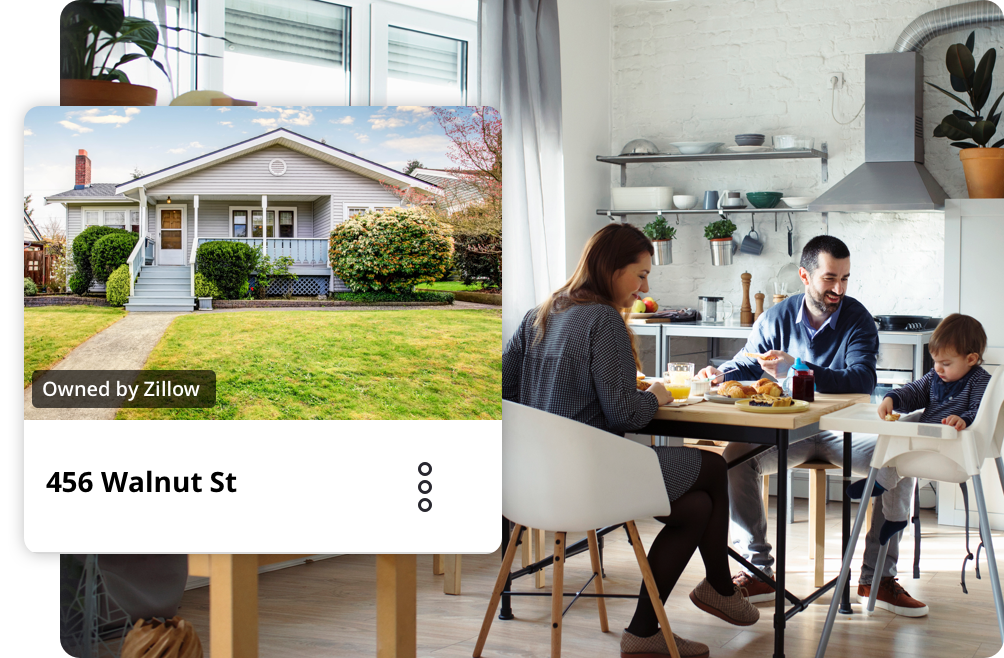 Owned by Zillow: If you're looking for a move-in ready home that's already been evaluated and repaired professionally, filter for homes that are 'Owned-by-Zillow.' Zillow-owned homes have all gone through a rigorous checklist to make sure they're safe and clean, offering peace of mind to a buyer. You can also safely tour a Zillow-owned home on your own schedule with self-tour.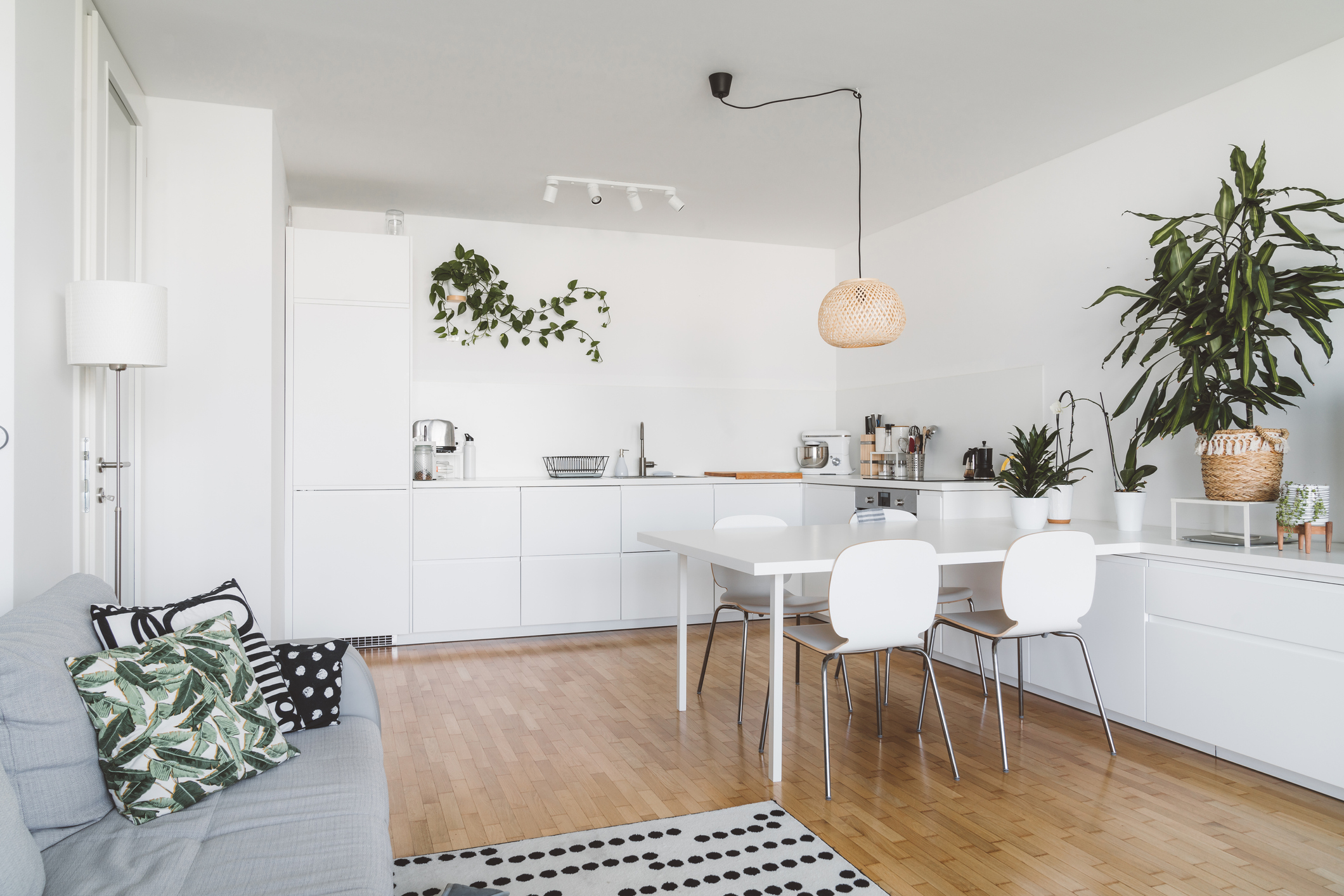 Keywords: Use a keyword filter if you have a very specific item on your must-have list. Need an extra owner's suite for family members moving in? Use 'mother-in-law-suite' as your keyword to find the best listings. Need a horse-friendly property with a stable or barn? Add 'horses' as a keyword for the right listings. Zillow recommends to use this filter only if you can't live without that amenity; with inventory already extremely low, this can limit your options even further.
Pro tip: "As a parent, I don't always have time to drop by open houses," says Mark Edwards, director of product marketing for Zillow. "Zillow makes it easy to shop for my ideal home right from my couch. I just apply the 'Must Have 3D Tour' filter, two parking spots, and throw in a keyword search for "fireplace" — just because I want one — and I'm able to instantly virtually tour the best homes for my family."
Renters can take advantage of these hacks to level-up their search game, but there are also a few search tips exclusively for rental listings: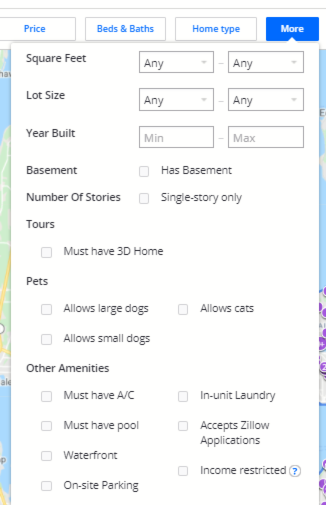 Rental Filters: There are search filters unique to just rentals that will help narrow your search, such as pet-friendly units or in-unit laundry, or 'accepts Zillow applications.' You can also use keywords here if certain building amenities are important to you, such as an in-house gym or workout area.
Pro-tip: Pet-friendly units can be filtered by units that accept cats, small dogs or large dogs, so you can easily find listings that will accommodate your furry family members.
'Accepts Zillow Applications': This filter is a game changer for renters looking for a quick and easy move. Landlords can accept applications through Zillow Rental Manager, and you can quickly and with confidence apply to an unlimited number of rentals for 30 days for a one-time fee. You can also sign your lease digitally and pay rent through the Zillow platform. By selecting this filter, you can see all the units that will instantly accept your Zillow application.
Pro tip: "This filter can really speed up the moving process for a renter," says Chelsey Feldman, a product marketing manager for Zillow Rentals. "As a landlord myself, I recently rented to tenants who used a Zillow application, and I received their application back almost instantly. I was able to make a decision to accept their application in five minutes and they moved in just six days later."
When you're ready to make an offer, use Zillow filters to identify the most accurate comparable sales. Identifying the right comps will give you a good point of reference for where your offer should come in.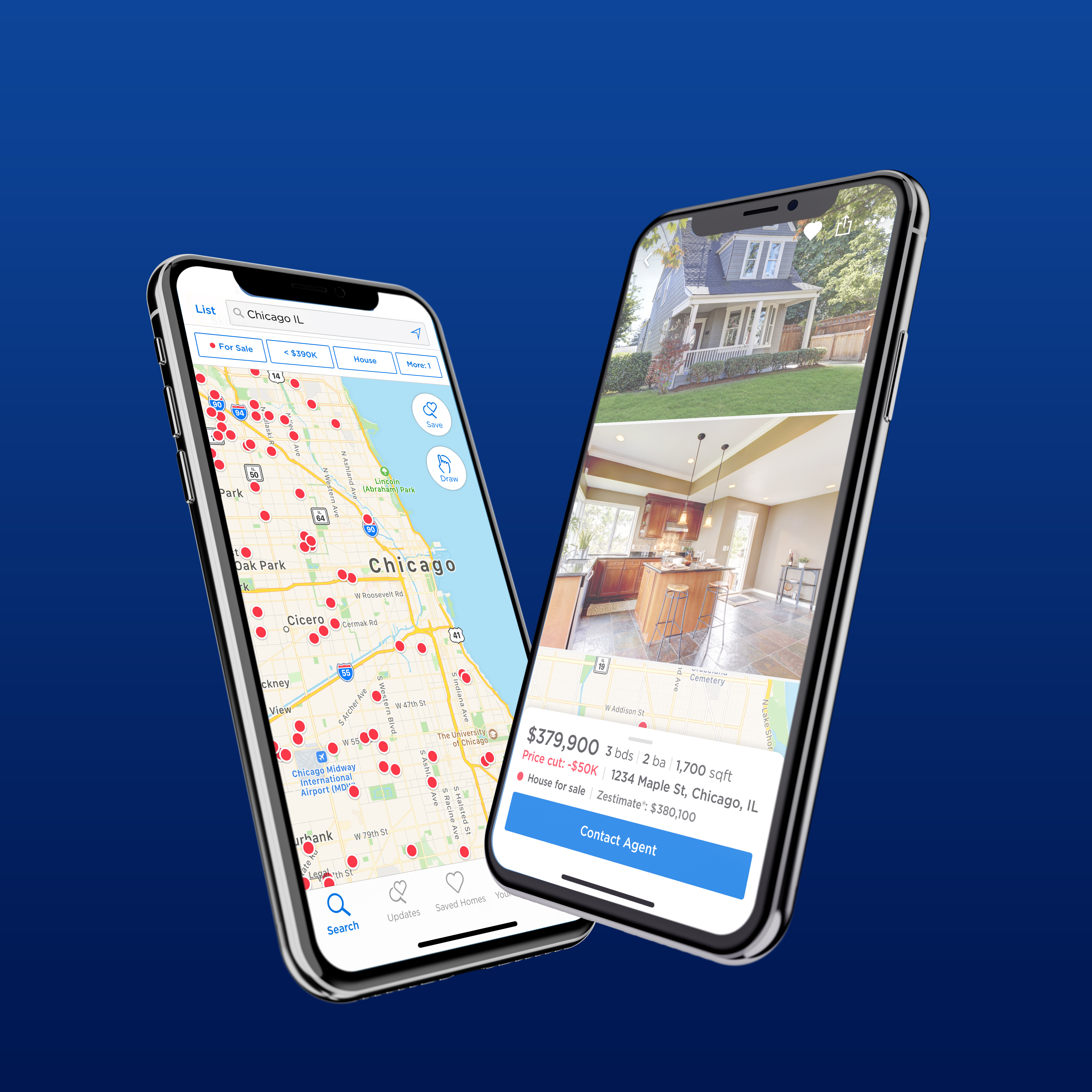 Start a new search in the neighborhood you're interest in, click the "For Sale" button and filter only for sold or recently sold homes, then filter for price range, number of bedrooms, bathrooms, home type and other features such as a square footage and lot size to identify homes similar to the home you're interested in. The more criteria you input, the more accurate the comps will be. Finally, make sure to update the "Sold In Last" filter to six months or less for the most timely comparable sales.
Pro-tip: Once you've found good comps, take a deeper dive into the price history of each one. How quickly did they go under contract? How close was the sale price to the listing price? If many of the comps sold above ask, you may want to include an escalation clause in your offer. If the comps took a while to sell, you may be able to start with a lower offer. Once you've done your homework, lean on your agent for expert advice before deciding what's the right offer price.