There are many strategies a seller can use to increase the perceived value of their home before listing it. You could add luxury kitchen features or even a backyard tree house to help boost your listing. However, if you aren't looking to take on major updates, a new study by Zillow has shown that a fresh coat of paint could increase incoming offer prices on a home. Zillow tested 15 colors to find out which made the biggest impact in the bathroom, kitchen, living room and primary bedroom.
---
Bathroom
Best bet: light blue
Light blue was by far the most popular color for a bathroom. Survey participants who viewed a light blue bathroom claimed they'd be willing to pay more: a 1.6% increase in offer price or a nearly $5,000 increase in value on a $290,000 home, on average.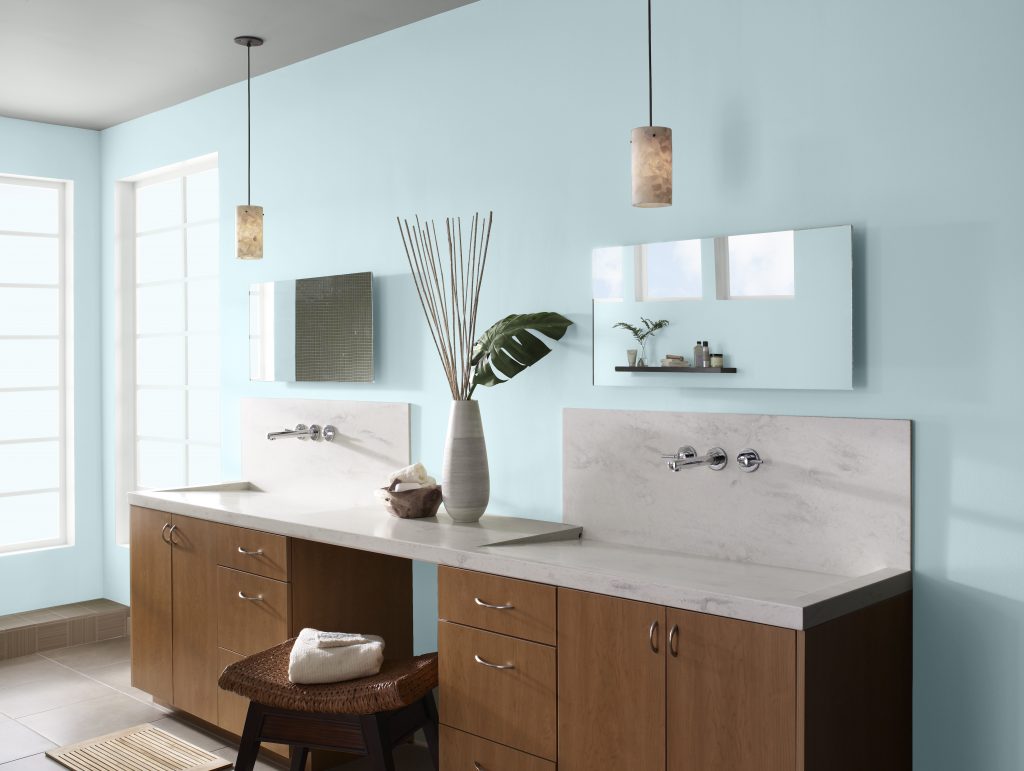 Good alternatives: gray, dark gray, light yellow, off-white
Though not as popular as light blue, neutral and delicate colors were also favored by buyers. The use of these hues resulted in a slight increase in the prospect of a participant viewing a home or offering a potentially higher price.
Best avoided: bright yellow, bright green, bright red, pink
The survey revealed that a light yellow paint may, on average, work in a seller's favor. However, its brighter cousin caused a decrease in the likelihood of those surveyed being interested in viewing or making an offer on a home. Buyers tend to veer away from vibrant colors in the bathroom, so it is best to go with a softer shade.
Kitchen
Best bet: white
If you want to make your kitchen attractive to buyers, go with a white wall. According to the study, on average, a neutral light color greatly increases interest in touring a property. It also ups the likelihood of a potential buyer purchasing the home.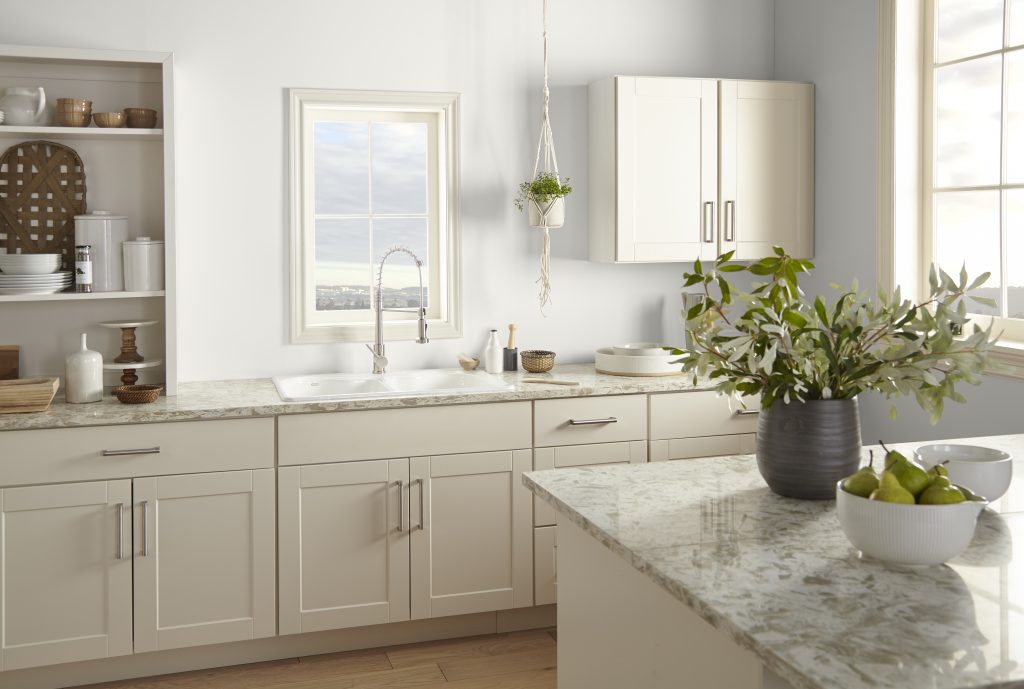 Good alternatives: light yellow/off-white, dark gray, gray, dark red, dark green
Many colors fell in the middle range for the kitchen, resulting in a slight increase in buyer interest. However, dark or neutral hues generally rose toward the top.
Best avoided: bright green, pink, bright yellow, bright red
Most of those surveyed had a negative reaction to bright colors in the kitchen. Bright red could decrease the price that buyers would be willing to offer by nearly $1,500, on average. A kitchen painted bright yellow was least likely to inspire intentions of purchasing the home.
Living room
Best bet: gray
When presented to participants, a gray living room wall color resulted in the highest intentions to view and purchase that home.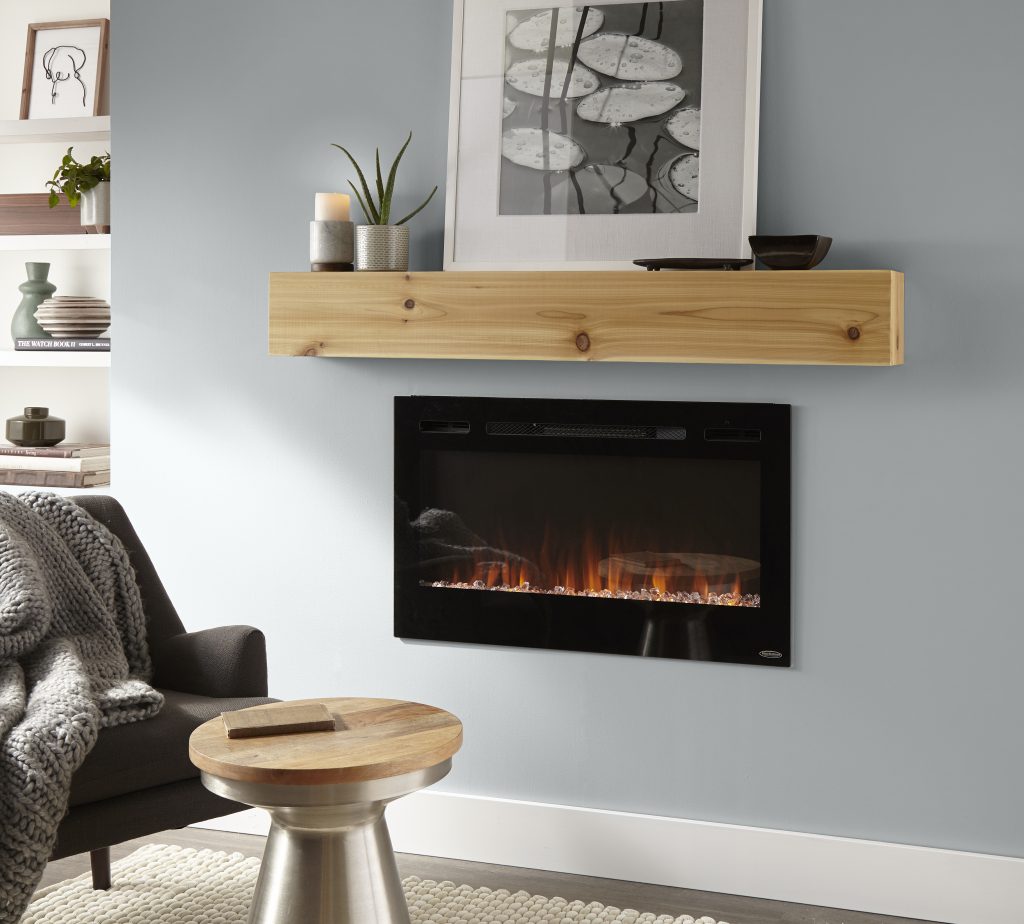 Good alternatives: light green, white, dark gray, light yellow
As in other rooms, neutral and lighter tones tend to do well in a living room. Light green brought an average offer-price increase of several hundreds, while white and dark gray rounded out the top three colors for inspiring surveyed buyers to tour a home.
Best avoided: pink, bright green, bright yellow
On average, bright green and bright yellow living rooms decreased interest among surveyed buyers to tour a property. Both colors, on average, had a negative effect on prospective offer prices.
Bedroom
Best bet: dark blue
If you are going to go bold, the bedroom is the ideal room for doing so. The majority of those surveyed saw potential in dark blue. So much so that the color increased the average potential price they were willing to offer.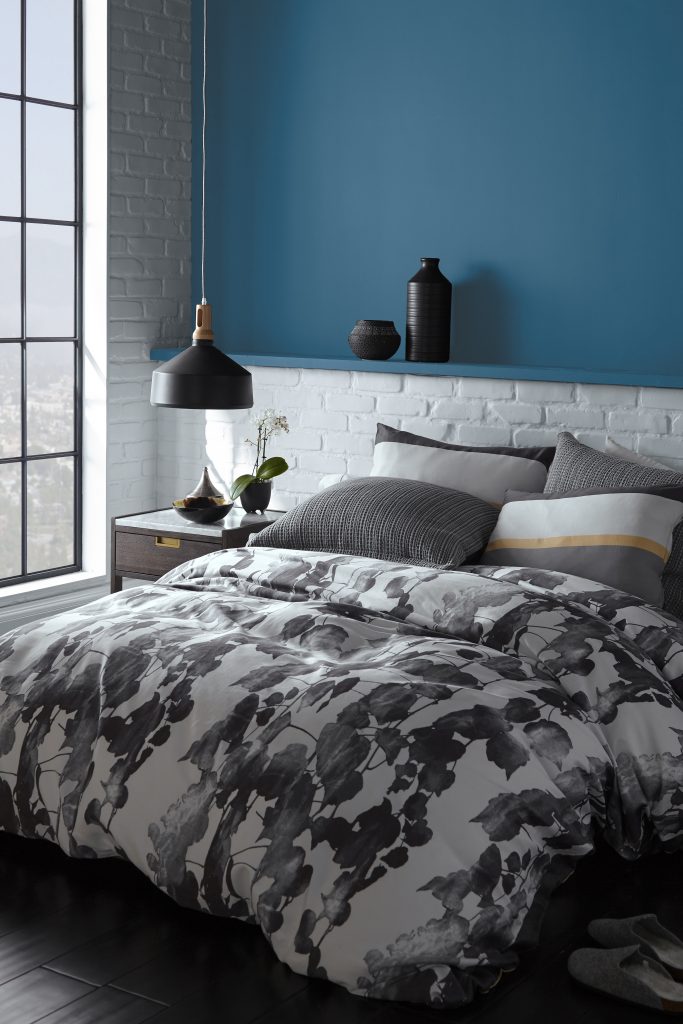 Good alternatives: light blue, white, bright blue, dark gray
You won't be singing the blues if you go with that shade in a bedroom, according to our study. Blue walls were appreciated among those surveyed. Other good options are dark and light neutrals to help create the vibe of a relaxing at-home getaway.
Best avoided: bright yellow, bright green, pink
It may come as no surprise that, once again, these boisterous colors landed at the bottom of the list. In a separate survey of potential buyers and sellers, both groups claimed they'd be less likely to paint a room any of those colors, regardless of the room's purpose.
---
In a similar study conducted with real estate agents, nearly 100% of the agents recommended repainting any room that is bright pink, bright green or bright purple. Overall, neutral tones tend to have a more positive effect on both purchase intent and prices. If you're looking for the perfect neutral, Zillow uses Behr Premium Plus® paint in Aged Beige or Polar Bear when it freshens up the walls before listing a Zillow-owned home for sale. For more home selling tips check out Zillow's 2021 Seller Strategies Report.