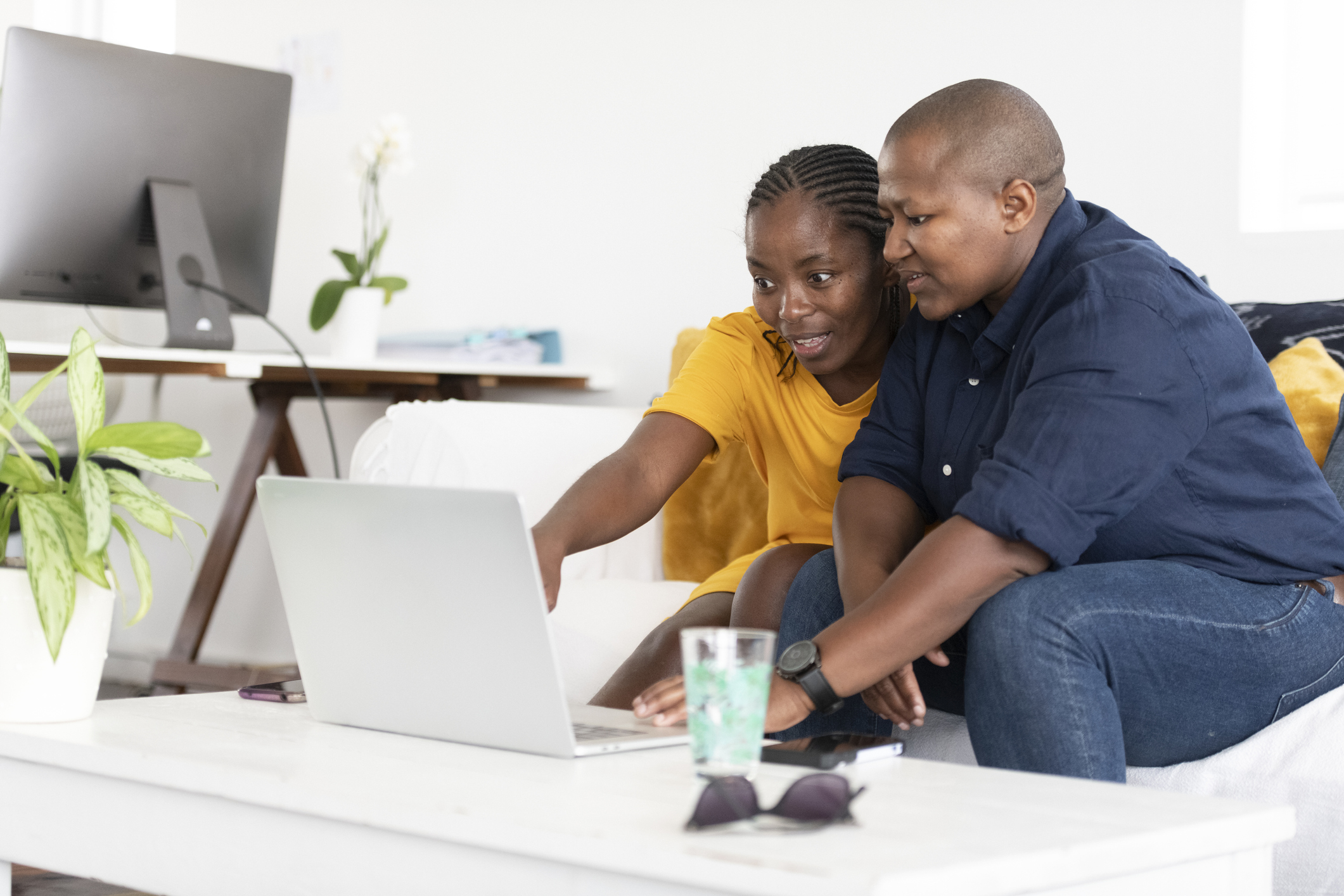 If you and your partner are looking to change things up with a new date-night activity, look no further than the sexiest site on the internet: Zillow. With more average daily users than Tinder, Zillow is the new hot spot to take your relationship to the next level.
Committing to a home is a big step in a couple's relationship, but it doesn't have to be fraught with conflict. That's why Zillow is sharing insider tips and tricks that can help you and your partner find common ground — and the perfect home for your next chapter together.
While browsing listings can be exciting, landing your dream home isn't always sexy. You can expect plenty of competition from fellow Millennials, as demographic and pandemic-led trends drive a fast-moving market. The Millennial generation, the largest generational group of buyers, is aging into their mid-30s — their prime home buying years — fueling unrelenting demand. Combined with the pandemic-inspired Great Reshuffling, this spring home shopping season is forecasted to be the hottest in recent memory.
Whether you're buying a home together for the first time or moving for the fifth time, differences in your tastes can make finding a home challenging — and make you see your partner in a new light ("Did you say you wanted… linoleum flooring?!"). In fact, more than 70 percent of couples argue about the home buying or selling process, according to a Zillow survey.
Make your relationship "Zillow Official" and use this expert advice to spend your Valentine's Day finding your next home — instead of arguing about it.
Decide what you can live without …
Before you start the home shopping process, have a frank and open conversation with your partner on where you're willing to compromise. Homes are flying off the market in record time — as little as a few days in some areas — and that will keep inventory low, which means you might not find one that checks all yours and your partner's boxes right now. According to Zillow research, more than half of all buyers who stay within their budget make compromises to buy a home, such as buying a smaller home or a home with a longer commute. You can narrow your search and avoid heartache and conflict later on if you both understand the sacrifices you're each willing to make —instead of finding a home one of you loves but the other does not!
… and, decide what you can't live without!
Just as important as what you're willing to sacrifice, make sure you're both up-front about must-have features. Do you each need a designated home office space? Double-oven for your new bread baking hobby? Nail down the features you and your partner both want, and plug them into your search.
You can use Zillow's filters and keywords to search for the home features both of you can't live without — from number of bedrooms, to type of view, and even a pool. You can even filter by listings that offer a 3D home tour, so you can avoid driving all over town touring homes in-person and instead use your precious couples time to narrow down your options from the comfort of your couch.
Sharing is caring
The "share a search" button on Zillow and the Zillow app lets you share a listing directly with your shopping partner, bringing them right to any listing you love. Using the Zillow share button also helps Zillow better understand your priorities and the types of homes you love the most, to get you closer to your dream home. The more you share, the more your listings are personalized on Zillow.
Make your relationship "Zillow Official"
If you're ready to take the next step in your relationship and your home search, add your significant other as your shopping partner. In the Zillow app, click the share icon at the top of any listing page and you'll be asked if you want to share with a shopping partner, which then helps you add one.
Once you're connected, your partner can see all your saved homes and tags, get notifications when you save homes, and share homes they love, meaning you see their saved searches too.
Three's Company
When you're serious about settling down, think about making your twosome a threesome. A trusted real estate agent can be your partner in change by keeping you focused on your priorities and putting your collective interests first.
Look to programs like Best of Zillow to find top-rated agents who have provided exceptional customer service. An experienced agent will help you navigate today's fast-paced housing market and work to ensure you and your partner land the home of your dreams.
Related Stories:
Resolutions for First-time Homebuyers
6 Ways to Supercharge Your Zillow Surfing