Buyer demand and healthy housing-market dynamics will prevent U.S. home prices from dropping more than 2-3% — or more than 1.7% year over year — in the wake of the coronavirus, according to a forecast released today by Zillow Economic Research. The forecast says home sales will fall as much as 60% this spring and take through the end of next year to recover, while prices will fall through the year but recover a few months sooner.

"Checkmark" recovery
The recovery is likely to look like a checkmark, with transactions building at a pace of about 10% each month through the end of 2021, according to the forecast, which also includes a more optimistic and more pessimistic scenario.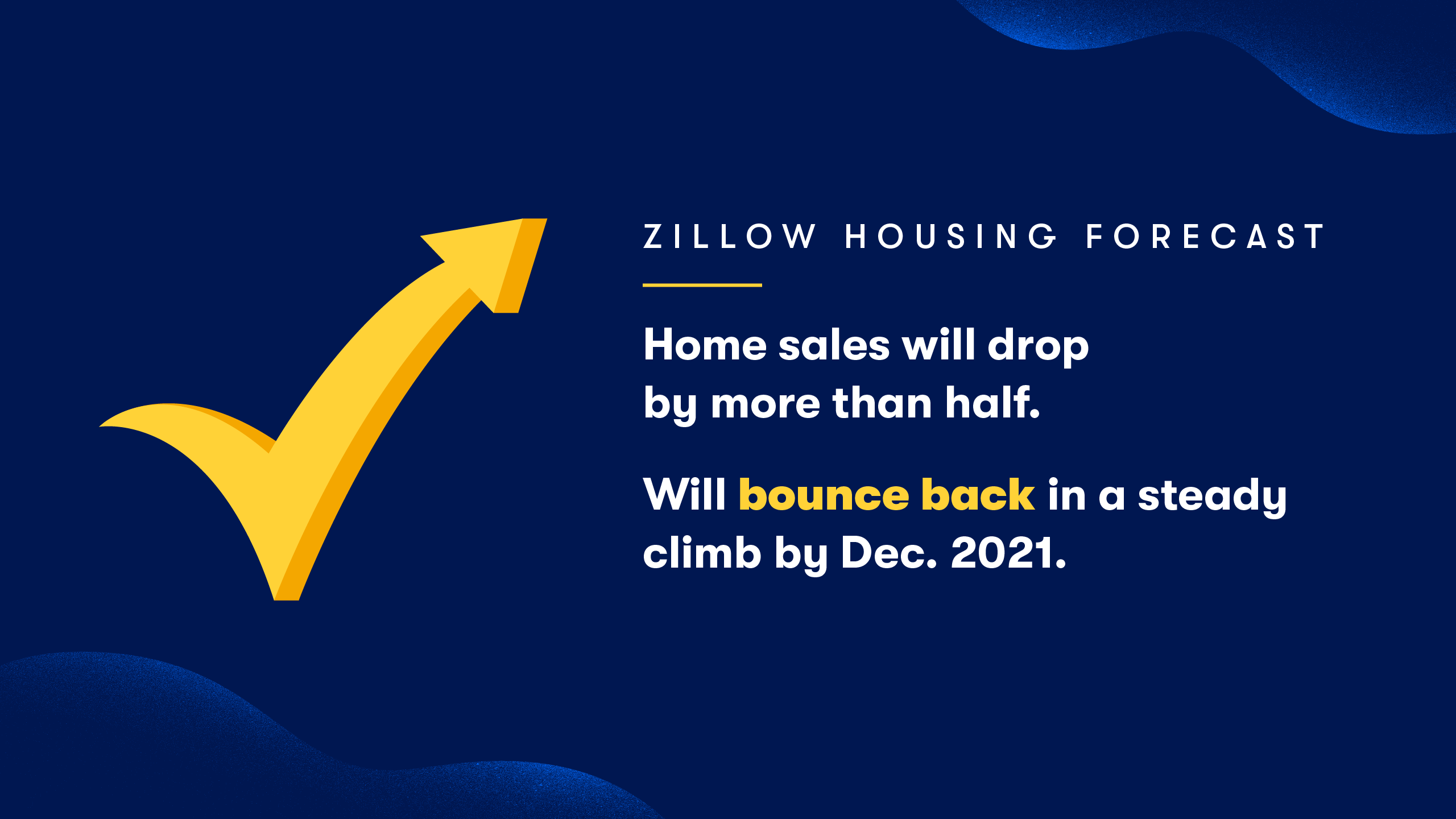 The steep drop in sales is spurred by overall economic uncertainty and the industry adjusting to public health orders that shut down or hindered the ways transactions have traditionally been done.

Solid economic underpinnings
Until March, this spring was expected to be the hottest home shopping season in years, with record-low inventory and interest rates, and high buyer demand fueled by ongoing demographic trends, such as an ever-growing share of millennials entering prime first-time home buyer age.

Those underlying dynamics and others still exist to fuel the recovery and provide resilience against the potential for widespread distressed sales. So the effect on prices will be modest compared to the nearly 25% drop and five-year recovery that defined the housing-led Great Recession.

Signals of activity
Already, new listings and pending sales have ticked up as buyers and sellers who waited out much of March and April wade back into the market. They're relying on tech tools to replace parts of the transaction that once happened primarily face-to-face. For example, we've seen a huge spike in the adoption of Zillow's 3D Home tour technology since February, including near-tenfold growth in markets like New York, as sellers and buyers adhere to social distancing guidelines.

Learn more
Visit Zillow's resource center to stay informed on how to buy, sell, rent or just nest at home as we adapt to life during COVID-19. It also includes up-to-date information and tips about refinancing, moving and even how to make an effective home office.

Read the complete forecast here, and explore additional analyses by Zillow's Economic Research team here.